tecnoPARQ Acelera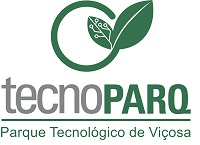 Main users: Resident companies or institutions
Launch date: 
21 October 2019
Describe your solution in 50 words or less
A market pull acceleration program based on mapping the technological needs of the market and the search for talented people to work on innovative solutions, building an innovation trail with great potential to create startups.
What is the purpose of your solution
As a market pull acceleration program, TecnoPARQ Acelera aims to spread the culture of innovative entrepreneurship to the academic community, and create new tech-based startups that can contribute to economic and social development. It works by prospecting and developing students, teachers, researchers and professionals working on innovation projects that have the potential to become new companies, building a more entrepreneurial university that integrates the culture of entrepreneurship into its teaching and research practices.
As a market pull acceleration program, the teams work on projects already oriented to solve existing challenges, using needs and technologies already identified, increasing a product's chance of success in the market. This methodology sets it apart from technology push type acceleration programs, where teams and startups are prospected start with a product idea and are looking for a market opportunity to develop it. In addition, tecnoPARQ Acelera is an acceleration program that builds the entire trail of innovative entrepreneurship, since it brings the university's skills closer to market needs, develops entrepreneurial potential and hard and soft skills, proposes technological and innovative solutions for companies and society, and creates opportunities for the creation of new technology-based companies at tecnoPARQ, generating quality jobs and income.
What impact has your solution had
To begin with, the TecnoPARQ team prospects market needs in strategic areas. In 2019/2020, they mapped 14 market needs in sectors with high strategic potential in the Brazilian economy: Forestry, Agribusiness and Coffee. During the awareness and prospecting stages, which seek people with the potential to develop the technological solutions needed, approximately 4000 people attended the meetups and hackathon, all of whom received qualifications in entrepreneurship and innovation themes. In the acceleration phase, tecnoPARQ Acelera supported 55 projects via workshops, mentoring and consultancy, and of the completed projects, 8 startups have already been accepted at tecnoPARQ or partner programs, and the others are expected to enrol in 2021.
Who are the main users
The main users of tecnoPARQ Acelera are people with entrepreneurial skills, or who are willing to develop them, the resident companies and associates of tecnoPARQ who have technological demands from the market; while the academic community seeks opportunities to develop its competencies. The ultimate users are members of society.


Who runs it
The tecnoPARQ team is responsible for the entire process of development and operation of tecnoPARQ Accelerates, from the planning stage, through the stages of identifying technological challenges, sensitizing and prospecting talents, accelerating and demoday, until the conclusion of the program cycle. The lessons learned are used for a new cycle.
For more solutions from IASP member tecnoPARQ (Technology Park of Viçosa) click here