Parque de Innovación Tecnológica - Universidad Autónoma de Sinaloa
Background information
Parque de Innovación Tecnológica (PIT) was created on May 15th of 2014 by the Autonomous University of Sinaloa and the Federal Government, through its National Council of Science and Technology. The main objective of the PIT is to create economic growth by following the triple helix model (Government, university and enterprise interacting together to create partnerships for development) and to promote Sinaloa's development by improving technological skills in the state.
Specific goals of the Technological Innovation Park include:
Increasing investment in science, technology and innovation (STI) and increasing efficiency of their application.
Obtaining sustained public expenditure for STI.
To stimulate the investment in STI for public higher education institutions.
To promote the use of international financing sources for STI.
The PIT has numerous laboratories, including Virtual Reality and Robotics, Motion Capture, Engineering and Data Science Laboratory, Renewable Energy, Designing, Modelling and 3D printing, among others.
The Park offers services in copyright reservations, intellectual property rights in the National Institute of Copyrights (Indautor), trademarks, patents and utility models, technology patent search, technology licensing, support for spin-outs.
Logo: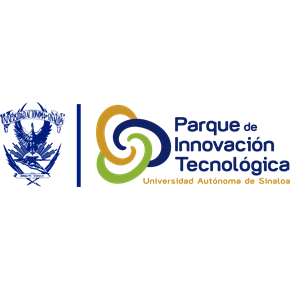 Name

Parque de Innovación Tecnológica - Universidad Autónoma de Sinaloa

Location

Culiacan de Rosales, Mexico

Main technology sectors

Name:

Computer Science and Hardwares

Name:

Manufacturing and Automation Technologies

Name:

Software Engineering