Quang Trung Software City Development
Background information
Founded in 2001, Quang Trung Software City (QTSC) is a tech hub where over 21,000 people work and study, including 150 companies and nearly 10,000 students. Located in Ho Chi Minh City with good transport links to the city centre and international airport, QTSC offers resident companies favourable tax rates and support in the export process, access to specialised equipment and machinery, and sustainable landscaped surroundings.
Facilities include an incubator, and R&D Labs which serve as a public centre for research and development as well as supporting enterprises for developing new high tech products and solutions in the park. It also offers an Agriculture Centre of Excellence with new agricultural models such as container gardening, hydroponic vegetables, farm-bot, etc, which it plans to upgrade to a Smart village model to provide solutions and closed cycles for farmers. In partnership with local software companies, QTSC has developed an IoT Integrated Operation Centre to manage the park along smart city principles.
Working closely with 8 different universities and colleges, it is also home to STEAMZone, the largest STEAM education centre in Ho Chi Minh City. Here children can discover new and advanced technologies in STEM disciplines including 3D printing, Virtual Reality, Big Data, and AI.
Logo: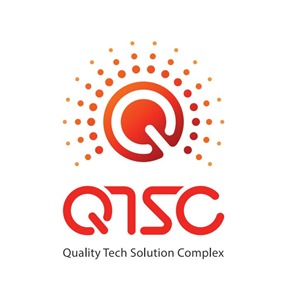 Name

Quang Trung Software City Development

Location

Ho Chi Minh, Vietnam

Main technology sectors

Name:

Agriculture and Forestry

Name:

ICT & Communications