Technopôle Marseille Provence Château-Gombert
Background information
Situated on 180-hectare site in the 13th district of Marseille, the Technopôle Marseille offers land and real estate solutions geared to all stages of business development, as well as residential areas, student housing, shopping facilities and leisure facilities.
The Technopôle houses 170 businesses including over 50 startups, and 4,016 private and public jobs, including 660 teaching researchers and 2,600 students at the engineering faculties of Centrale Marseille and Polytech Marseille, as well as the mechanics and mathematics faculties of Aix-Marseille University.
Infrastructure and services include the FabLab Marseille, which operates high-tech digital machinery that can rapidly transform ideas into working prototypes in various fields such as architecture, computer-aided design or Arduino electronics. As European Centre for Entrepreneurship and Innovation, Technopôle Marseille hosts 2 incubators that accommodate and support the early stages of startups that specialise in digital and engineering sciences (optics and lighting sectors) but also more broadly in all innovation fields. Individual support is provided at the creation, seed and development stages, with expert advice in all aspects of business management on offer.
Other services include close links to local business angel networks, 15 technology platforms and which allow the dissemination of the research teams' know-how in support of businesses' development plans. The platforms are open to industries, businesses and laboratories by means of either service provision or through the development of common projects, according to conditions specific to each structure.
Second only to the Paris region as the leading French research centre in mechanics/energetics, Technopôle Marseille also leads the optics and photonics cluster OPTITEC.
Logo: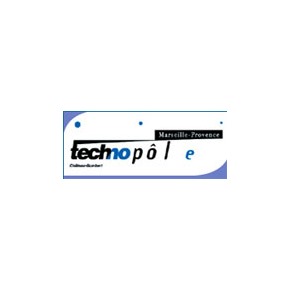 Name

Technopôle Marseille Provence Château-Gombert

Location

Marseille, Cedex 13, France

Main technology sectors

Name:

Computer Science and Hardwares