Heading:
Peers around the world: the vibrant community of Technopark Morocco
Publication date - real:
28-07-2023
User info - details - for blog detail layout:
First image: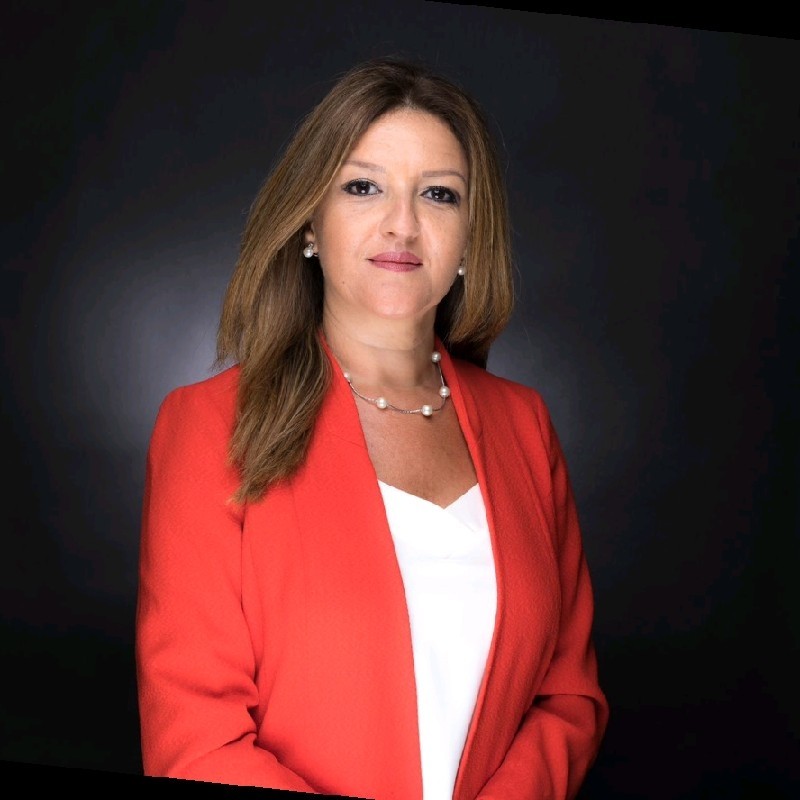 Long text:
In our latest "peers around the world" feature, where we interview leaders of global innovation spaces, we sit down with Lamiae Benmakhlouf, CEO of Technopark Morocco and former IASP Treasurer. She tells us about their growing community, their role in Africa's innovation ecosystem and gender equality.
Technopark is already based on 5 different sites, and you're expanding to Fès, Tiznit and Oujda. What are the advantages to the multi-site model?
Indeed, Technopark is currently operating in 5 different sites in 4 Moroccan cities, and expanding to 4 more, hosting over 500 startups on a permanent basis with a 97% satisfaction rate, and employing over 3,500 people. The multi-site model of Technopark offers several advantages. Firstly, it allows us to tap into the diverse talent pools and resources available in different regions. By expanding to Essaouira, Fez, Tiznit, and Oujda, we are able to connect with local entrepreneurs, innovators, and researchers, fostering collaboration and knowledge exchange. This model also promotes regional development by supporting the growth of the technology and innovation ecosystems in these areas. Furthermore, the multi-site approach enhances our ability to cater to the specific needs and priorities of different regions, fostering innovation and economic development on a broader scale in Morocco.
It is important to mention that Technopark has supported more than 3,500 startups and contributed to over 15,000 qualitative jobs since its inception in 2001. We are proud of the achievements and growth we have experienced as a result of our public-private model, and we remain committed to furthering our mission of driving innovation and entrepreneurship. We truly believe that this unique combination has been instrumental in the strength and success of our organization, this hybrid model has been catalyst for regional expansion. By continuously leveraging the strengths of both sectors, we aim to create an even more supportive and dynamic ecosystem that nurtures the aspirations of startups and contributes to the overall development of our region.
Technopark Casablanca recently hosted activities for the Fete de la Musique – how important is this cultural and leisure dimension to the Technopark brand?
The cultural and leisure dimension is of great importance to the Technopark brand. While our core focus is on technology, innovation, creative and cultural sector, we recognize the significance of providing a holistic experience to our community. Hosting sports activities like yoga sessions, marathons and cultural activities like the Fete de la Musique in Technopark on yearly basis allows us to create a vibrant and inclusive environment where professionals can not only work but also engage in cultural and leisure activities.
The NGO BOULTEK, a famous contemporary art center, is based out of Technopark Casablanca and we have also another cultural NGO DABATEK based in Technopark Tangier. The aim is to create a regular connexion between both communities scientists and artists. This not only enhances the quality of life for our community members but also fosters creativity, collaboration, and a sense of belonging, ultimately contributing to their overall well-being and productivity.
GITEX AFRICA, the first-ever launch of GITEX GLOBAL startup event outside the UAE, was recently held in Marrakesh, saying "Africa makes sense!" What's your perspective on the development of the African innovation ecosystem over the last few years?
The development of the African innovation ecosystem over the last few years has been remarkable. There is a growing recognition of Africa's potential as a hub for technological innovation and entrepreneurship. The emergence of events like GITEX AFRICA in Marrakesh demonstrates the increasing global interest in Africa's innovation landscape. We are happy to share that during GITEX, we signed a convention with the Moroccan Minister of Numeric Transition to support Technopark's startups through specific support programmes. African countries are investing in infrastructure, education, and supportive policies to foster entrepreneurship and innovation.
Technopark Morocco actively collaborates with other innovation hubs across the continent: 25% of Technopark startups export their innovative solutions to our African continent. Creating a network that facilitates knowledge sharing, collaboration, and investment opportunities we believe that Africa's innovation ecosystem will continue to grow, attracting global attention and investment, and Technopark is committed to playing an active role in this development. Our institution has become Morocco's technological showcase, welcoming dozens of foreign delegations, including several from the African continent like Senegal, Mauritania, Ivory Coast, Madagascar, Democratic Republic of Congo and Gabon.
You're active in Techwomen and Women in IASP and we're seeing increasing numbers of women reach management positions in our industry. How did you begin your career in science park management, and do you see changes for women entering the workforce today compared to when you started?
My career in science park management began with a strong passion for technology and innovation. I pursued relevant educational and professional experiences, gaining expertise in both technical and managerial aspects of the industry. Throughout my journey, I encountered challenges and biases, but I persisted, leveraging my skills and knowledge to demonstrate my value and contribute to the field. I firmly believe in the importance of diversity and equal opportunities in the workforce.
Today, we are witnessing positive changes for women entering the workforce, with increasing numbers of women reaching management positions in the tech industry. There is a greater recognition of the value that women bring to the table, and organizations are actively working towards creating inclusive environments. Technopark supports initiatives like Techwomen and Women in IASP to empower women in the industry and promote gender equality. We impacted over 1,000 women in March 2023 through inspirational workshops, conferences and coaching session celebrating women in STEM and inspiring the female community. We are committed to fostering an inclusive ecosystem where all talented individuals, regardless of their gender, have equal opportunities to thrive and contribute to the technology and innovation sector.
Images: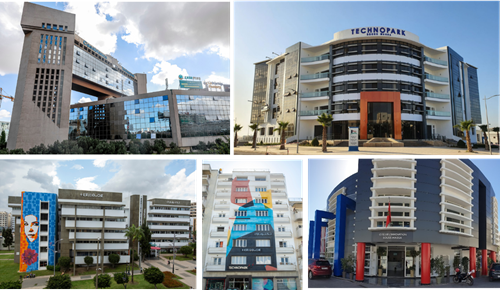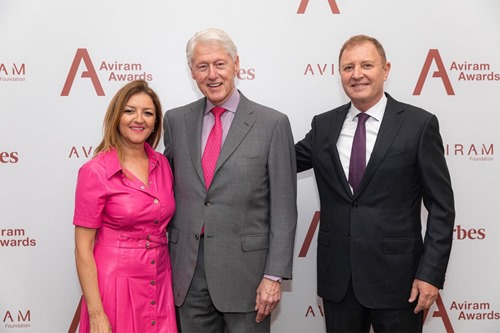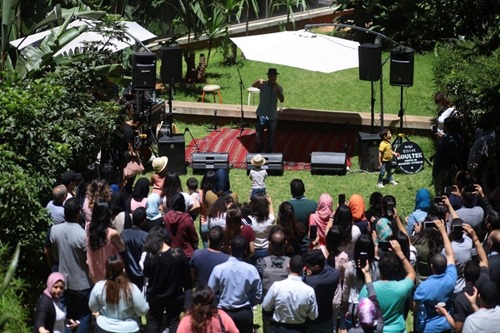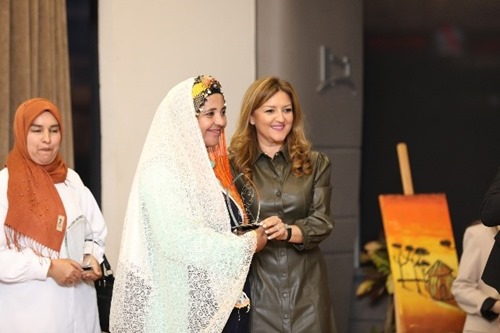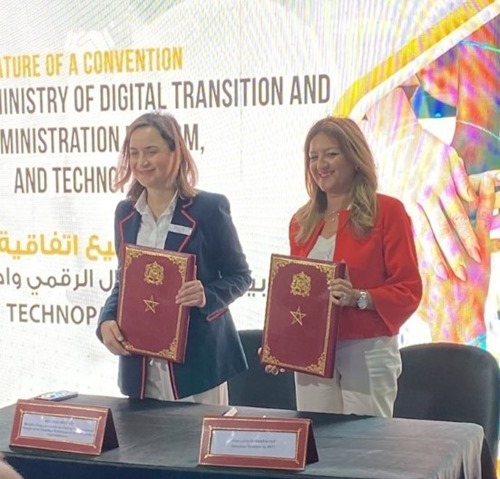 Lamiae Benmakhlouf, CEO of Technopark Morocco
Technopark Morocco sites - from top left clockwise: Casablanca, Rabat, Tangier, Souss Massa and Agadir
Lamiae Benmahklouf with Bill Clinton and Ziv Aviram
Fete de la Musique at Techoparc Morocco
Supporting women in the industry and gender equality initiatives
"Africa makes sense!" - GITEX Africa event in Marrakesh
Technopark's upcoming sites
There are no comments