Title:
IASP European Division Workshop, Brussels 2010
Conference theme
Science and Technology Parks: a driving force for knowledge-based economy in Europe
Notes:

SHARE YOUR VIEWS AND EXPERIENCE ON SCIENCE PARKS MANAGEMENT WITH OUR PANEL OF EUROPEAN AUTHORITIES REPRESENTATIVES!

The workshop aims to report the view of European Commission (EC), European Economic and Social Committee (EESC) and European Investment Bank (EIB) on the role of Science and Technology Parks (STPs) in contributing to the knowledge economy and regional development.

Secondly, we invite you to share your views and experience on science parks management in order to draw guidelines and recommendations aiming to reinforce the efficiency of STPs and their contribution to the knowledge-based economic development in Europe

DonÂt miss the opportunity to make your voice heard!
Logos: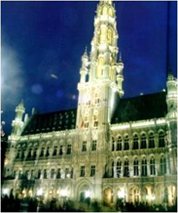 Organiser

SPOW (Science Parks of Wallonia) in collaboration with the EC, the EESC and the EIB