Title:
IASP International Board meets in Malaga
First image: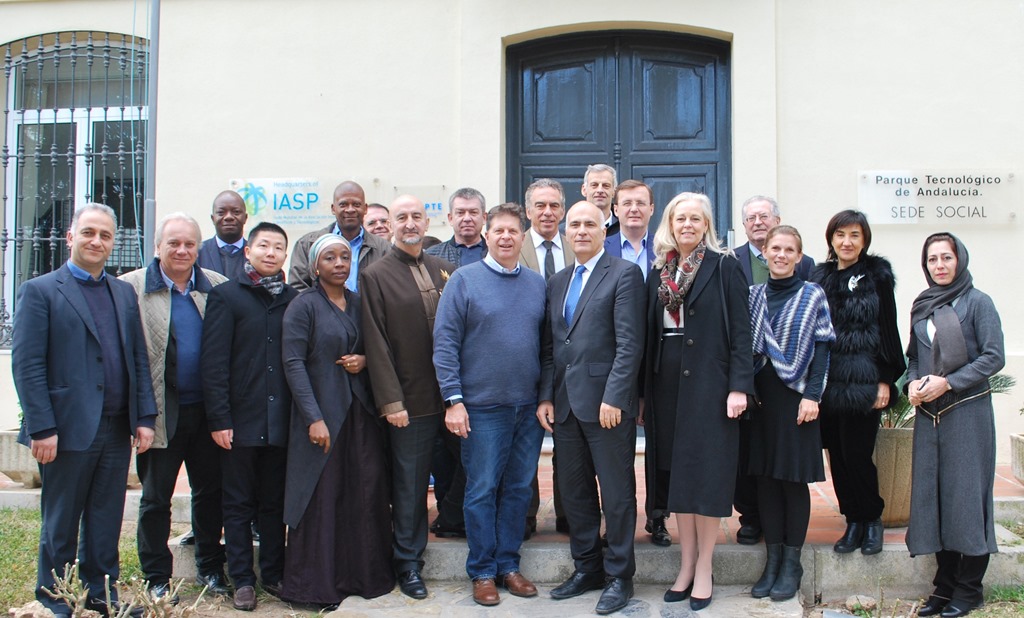 Text:
The IASP International Board of Directors met at our Headquarters in Malaga (Spain) on the 7th – 9th February 2018, to discuss the implementation of IASP strategy through to 2020.
The International Board is made up of 19 members from 15 countries across 5 different continents: Botswana, Brazil, China, France, Germany, Iran, Nigeria, Portugal, Russia, Sweden, Mexico, France, South Africa, Spain, Uruguay, and the USA. All experts in science parks and areas of innovation, they travelled to Malaga for the two-day Board meeting to discuss progress in implementing the 2020 strategy and to outline the path for IASP to follow over the years come. The Board also reviewed the bids received from IASP members to host our 2020 World Conference - you can read more about them here!
The agenda of the meeting included new studies and analyses that will be of high practical value for IASP members, and discussion of future growth, in membership as well as in services. The board also analysed the plan of activities of each one of the seven regional divisions, which enhance IASP's unique global nature as the only worldwide association in the science park industry.
IASP President, Josep Piqué of La Salle Technova, Spain, said:
"In the global innovation ecosystem, IASP is the hub which connects regionally based science parks and areas of innovation, linking local innovation actors with their peers around the globe. The challenge for a worldwide network like ours is to provide value for every single member located in so many different regions of the world, and operating at different levels of maturity. IASP continues to define and improve our value proposition for new areas of innovation, for science parks which are just launching, as well as for well- established projects which continue to grow, whatever technology sector they focus on, and wherever they are in the world."
You can find out more about IASP's International Board of Directors at www.iasp.ws/About-us/Board-of-Directors.