Title:
Atlanpole colleagues visit IASP Headquarters
First image: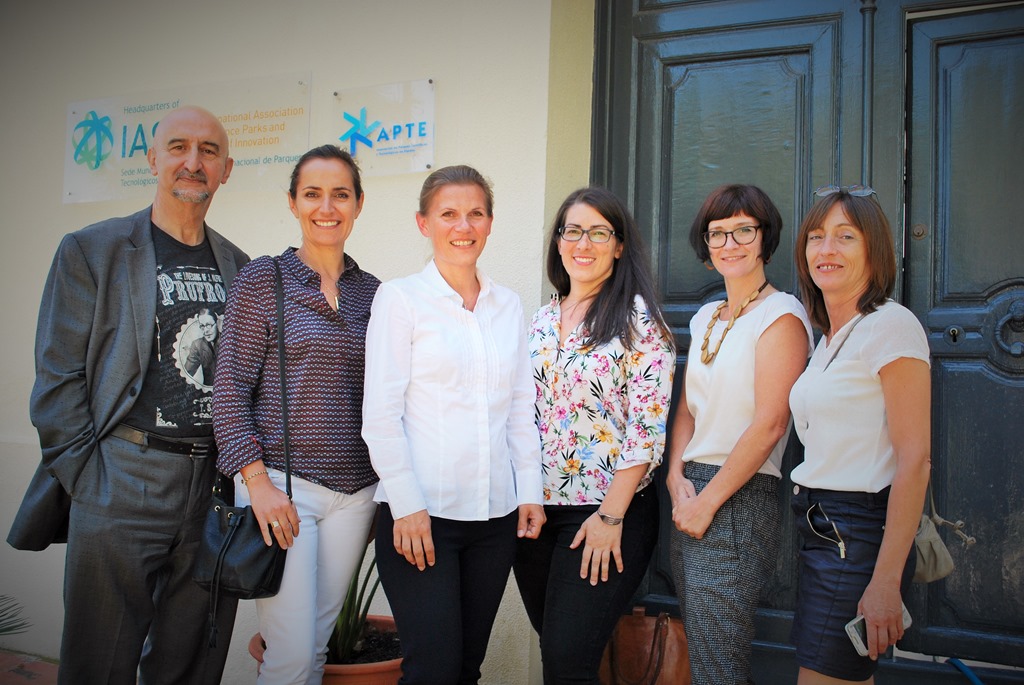 Text:
Representatives from Atlanpole, France, who will host and organise our 2019 World Conference IASP Nantes, travelled to IASP Headquarters in Malaga to discuss their preliminary plans for the event.
Catherine Talva and Pascale Barto from the Atlanpole organising team met with IASP Chief Operations Officer Ebba Lund, and Francesca Antoniazzi and Harriet Edwards of the communications and events team. Over the course of a working meeting, they explored new technologies to improve the conference experience, potential locations for social events, and the logistics of organising B2B and matchmaking sessions for international delegates and exhibitors to connect with each other and with innovative local companies.
The theme of IASP Nantes has been agreed as "The 4th Industrial Revolution: AOIs and STPs as key boosters for a successful transition", and the team discussed potential topics. design elements and communications tools that would link Nantes's industrial maritime past to the innovation ecosystem that flourishes in the city and region today.
The Atlanpole team, led by CEO and IASP Past President Jean François Balducchi, will be at our upcoming World Conference in Isfahan, Iran, from 2-5 September to spread the word about IASP Nantes and launch the IASP Nantes website. You can find them at their stand in the exhibition area where they will be happy to share details about Nantes, western France, and everything they are planning for our 2019 event!