Title:
Berlin Adlershof and urban innovation
First image: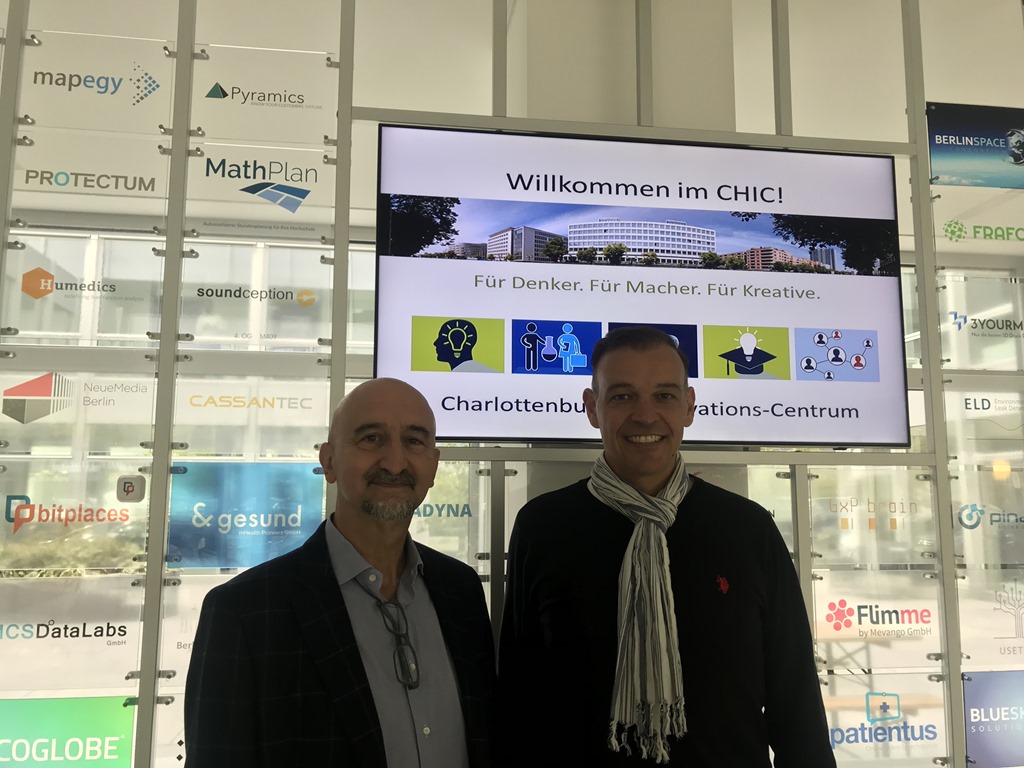 Text:
IASP Director General Luis Sanz recently visited Berlin Adlershof (Germany), a longstanding member of IASP, where he met with the CEO Roland Sillmann and expert advisor Helge Neumann.
Known as a science city, Berlin Adlershof is considered the birthplace of German aviation and one of the most successful high-technology sites in Germany. It is home to over a thousand companies and scientific institutions across 4.2 km² embedded in an integrated urban planning concept. 18,000 people work and 6,700 study here.
The science and technology Park, located close to a former airfield, is at the heart of the Adlershof Science City, with 523 companies and 10 non-university research institutes focusing on photonics and optics, renewable energies and photovoltaics, microsystems and materials, IT and media and biotechnology and environment. The site includes a landscaped park and 360 private houses, with a further 1,400 planned in the near future as part of the "Living on Campus" development project.
In addition to this are the six scientific institutes of the Humboldt-Universität zu Berlin, and the Media City, home to 147 companies. It is also home to the German Aerospace Centre (DLR) which focuses research on space exploration and travel. In collaboration with Japan and France, DLR recently successfully landed a mobile asteroid surface scout (MASCOT) on the surface of Ryugu asteroid, located approximately 300 million kilometres from Earth.
From its origins as the site of Germany's first airfield for powered flight over 100 years ago, Berlin Adlershof continues to grow and develop as a crucial element of the city's innovation strategy. You can read more about Berlin Adlershof at www.adlershof.de/en.