Title:
Book your place for IASP Seville
First image:
Text:
Registration is open for our upcoming World Conference IASP Seville, where IASP's global innovation community will come together to explore "Green and digital change powered by innovation: the role of innovation ecosystems."
Click here to book your place.
Early Bird discounts are available until 30th June, with additional discounts on offer for IASP members. There are also special rates for companies joining the B2B session: why not spread the word and bring your innovative companies to Seville too?
Special group rates are available as well, with discounts for groups of 10 or more people: for full details, please contact the Organising Secretariat at iasp2022sevilla@aimgroup.eu
Global visibility for your organisation
We have a range of opportunities for you to feature as a sponsor or exhibitor at IASP Seville: why not take advantage of the chance to connect with your global STP/AOI peers, and to showcase your innovation project at this key moment of the year when all eyes are on IASP, putting you in the spotlight on the world stage! Download the sponsorship pack for full details.
History and innovation in Seville
IASP Seville is the perfect opportunity to explore the past and present of this beautiful, lively city. Discover its history of global exploration, and its historic city centre with an imposing gothic cathedral, baroque churches, winding medieval streets, and palaces that blend Islamic, Mudejar, Gothic and Renaissance architecture. Its UNESCO World Heritage sites reflect Seville's past as a showcase Moorish capital and prosperous metropolis at the heart of New World trade, with 2022 marking the 500th anniversary of the first successful circumnavigation of the globe that set out from Seville.
But while history reverberates all around, Seville is as much about the here and now as the past. Our local hosts will be organising technical tours of Cartuja Science and Technology Park, developed on the site of Seville's 92 World Expo, and connecting delegates to innovation hotspots throughout the city and region.
Join us there from 27-30 September to reconnect with friends from around the world, make new contacts, and learn from your international colleagues!
Images: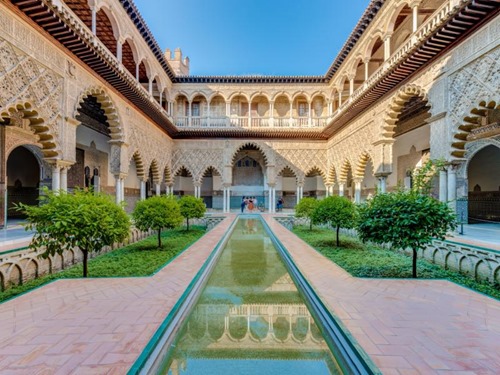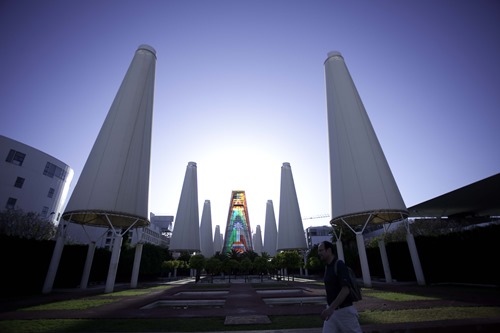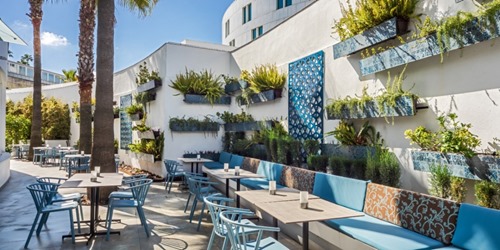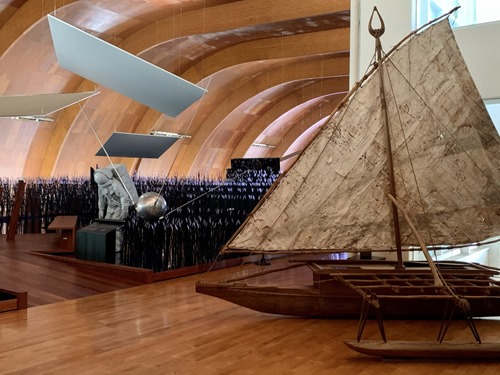 Cartuja Science and Technology Park
Outdoor restaurant at the conference venue
Inside our conference venue, the Barceló hotel
Outside the UNESCO World Heritage site the Alcázar palace
The theme of circumnavigation in the Navigation Museum, where the informal dinner will be held
A view of historic Seville