Title:
Carol Stewart elected new president of IASP North American Division
First image: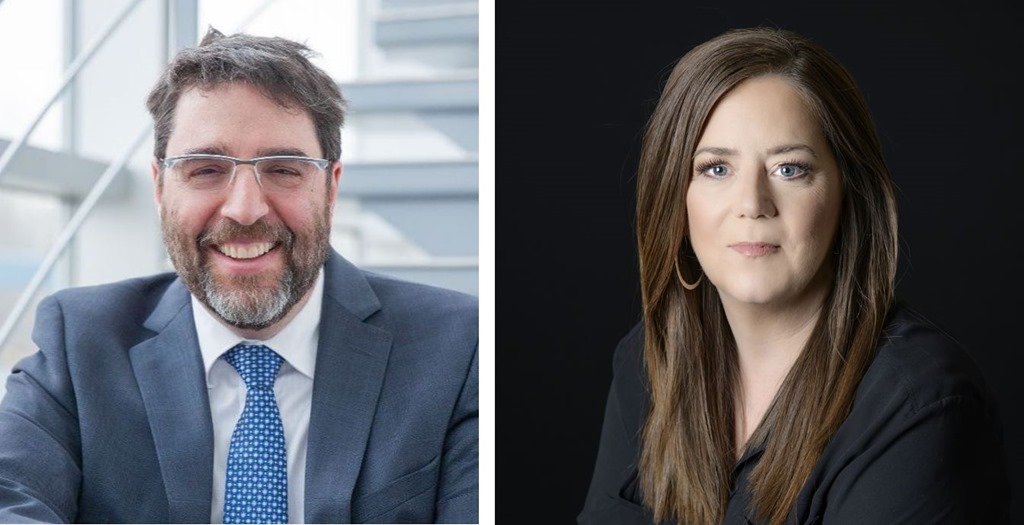 Text:
IASP is pleased to announce that Carol Stewart (Tech Parks Arizona, USA) has been elected as the new President of the IASP North American Division.
She takes over from her predecessor Sylvain Ouellette (Technopark Montreal, Canada), who reaches the end of his term.
In a message to members of the North American Division, Sylvain commented:
"A two-year term goes quickly! I am delighted that mine and Carol Stewart's paths cross and it is with joy that I learned that she will replace me on the IASP Board as North American Division President. It was a privilege to work with such a dynamic team, and to be able to identify the richness and dedication of our colleagues within IASP. I am sure that she will know how to put that energetic touch which characterizes her so much to the role and will thus be able to energize the North America division. I wish Carol an excellent stay with the IASP."
Carol Stewart is a pioneer with over 2 decades of experience in the research parks world, who has driven national policy, standardized programs, created national and international networks, built technology clusters, engaged stakeholders, and assisted countries with the development of their national science and technology policies.
As she officially accepted the presidency, Carol said:
"I am honored to serve as the North American Division President and the opportunity to play an active role on the International Board. I am thrilled to further deepen my current international relationships and spark new ones with my incubator, science park, and area of innovation colleagues around the world and introduce my North American ecosystem leaders to the global opportunities that IASP presents for our startups, SMEs, and corporations that call university research & technology parks their home."
IASP would like to thank Sylvain Ouellette for all his hard work on behalf of the division during his presidency, and offers our congratulations to Carol Stewart!