Title:
Covid-19 vaccine to be produced at Technopolis Moscow
First image: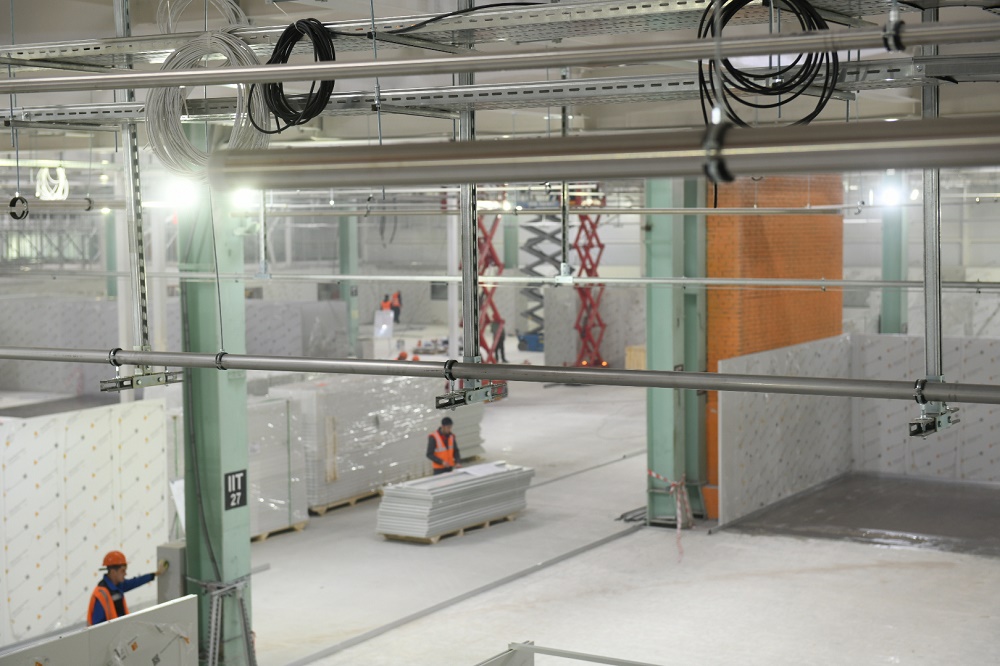 Text:
The first Russian vaccine against Covid-19 is set to be produced at a new plant in Technopolis Moscow, located on the Special Economic Zone's Pechatniki site.
The plant for the production of the Sputnik V vaccine is a joint project between Moscow Government and R-Pharm, one of the leaders of the Russian pharmaceutical market, which already supplies the city's healthcare department with medicines for the treatment of oncological, endocrine, gynecological, cardiological diseases, as well as those used in psycho-neurological practice.
SEZ Technopolis Moscow in Pechatniki, an IASP member, was chosen as one the best production sites in the capital to locate the plant, with previous tenants relocated in order to provide 27 thousand m² of manufacturing buildings as quickly as possible.
Significant manpower, resources and equipment were mobilized to prepare the site, including erecting the frame of the outer walls, anti-corrosion treatment and fire protection of metal structures, mounting the outer perimeter and girder cage, as well as placing ventilation equipment. Within a month, about 700 meters of the gas pipeline route were laid, and work is underway to build a compressor room.
As of December 10, all engineering systems and communications necessary to start production have been installed, with the 800 m² refrigeration center already completed, and clean rooms, ventilation and air conditioning systems assembled. R-Pharm estimates that at full capacity, the plant will create almost 500 jobs.
"This is an unprecedented facility, both in terms of the timing of its deployment and in terms of its scale. Indeed, more than 400 tons of equipment have already arrived from Germany, France, China. The production of the Russian vaccine will allow all of us - the economy, citizens - to feel confident and respond to the challenge that we are all facing," said Alexey Repik, the Chairman of the Board of Directors at R-Pharm.
The first batches of the Sputnik V vaccine from the plant are expected in January 2021. The owner of the plant, R-Pharm, is one of the leaders of the Russian pharmaceutical market. It mainly makes finished dosage forms, pharmaceutical substances, researches and develops drugs and technologies. It deals with oncological, hematological, cardiological, immunological, antibacterial, antiviral drugs, as well as drugs that are used in organ transplantation, treatment of multiple sclerosis and diabetes mellitus.