Title:
Exploring Swedish innovation and collaboration in Gothenburg
First image:

Text:
One city, three science parks and a collaborative spirit were among the highlights when IASP Chief Operations Officer Ebba Lund met with four IASP members in Gothenburg, Sweden at the beginning of April. The tour covered Lindholmen Science Park, Johanneberg Science Park, Sahlgrenska Science Park and also a meeting with new IASP member Landvetter Södra Utveckling.
Beginning with Lindholmen Science Park which focuses on mobility for the future, media and ICT, Ebba met with CEO Tord Hermansson who shared the history of the park, its focus areas and vision for the future. From Lindholmen she went on to Johanneberg Science Park via route 55, an electric bus connecting the two innovation sites under the ElectriCity partnership initiated by the Volvo Group where 15 partners collaborate for sustainable public transport. As a cooperative venture that brings together industry, research and society in the development and testing of solutions, the electric bus not only physically connects the two parks, but also serves as an example that links Lindholmen's mobility focus with Johanneberg's energy and urban development projects, functioning as a living lab to gather data on future transport systems and their impact on the wider sustainable city.
At Johanneberg Science Park, Björn Westling, Director of SME relations, explained their site, ongoing projects and engagement in the STP community at a global level. Broader collaboration schemes at from local to international level were high on the agenda for all the parks and Ebba Lund noted: "With their different fields of expertise, the three science parks in Gothenburg complement each other and grow stronger together. I was also impressed by the visibility and status they all seem to enjoy in the broader community - people I met were very aware of the science parks as part of their city and used them as reference points."
Charlotta Gummeson, CEO of Sahlgrenska Science Park, also highlighted how science parks and their companies can benefit from collaboration, as illustrated in their recent report "The power of coaction". (See the image below, illustrating STP sectors and collaboration at regional level.)
Sahlgrenska Science Park specialises in healthcare, medtech and digital health and Ebba toured the site, met some resident companies and learned about the park's efforts to strengthen the life science industry and increase collaboration between business, healthcare and academia.
In addition to the science parks Ebba Lund also met with Maria Ådahl who is the CEO of Landvetter Södra Utveckling, a new sustainable urban project between Gothenburg and Borås which will provide space for 25,000 people. The project is in its early stages and more information can be seen here and on their website (Swedish): https://landvettersodra.se/.
We look forward to following the journey of these four members into the future and to putting their experience in circulation for other members to benefit from.
Images: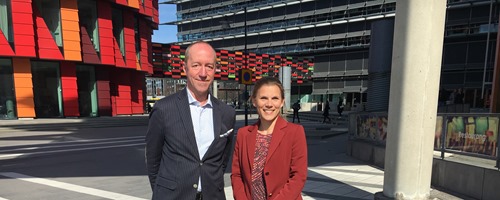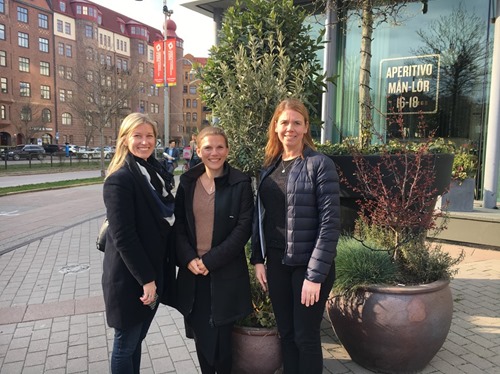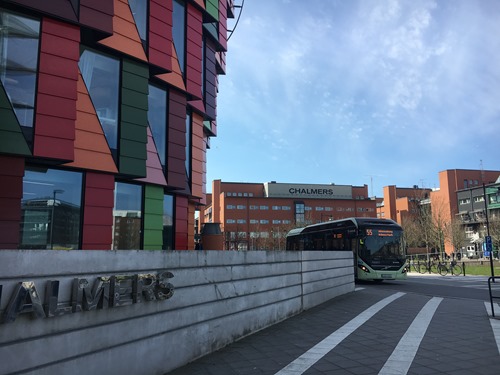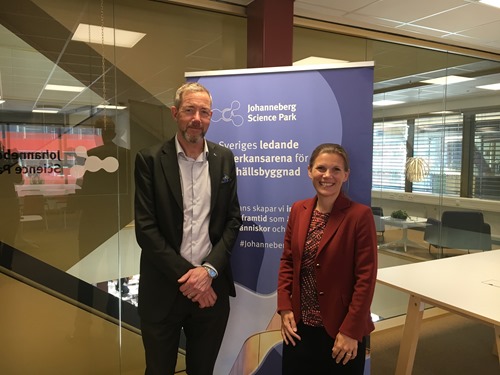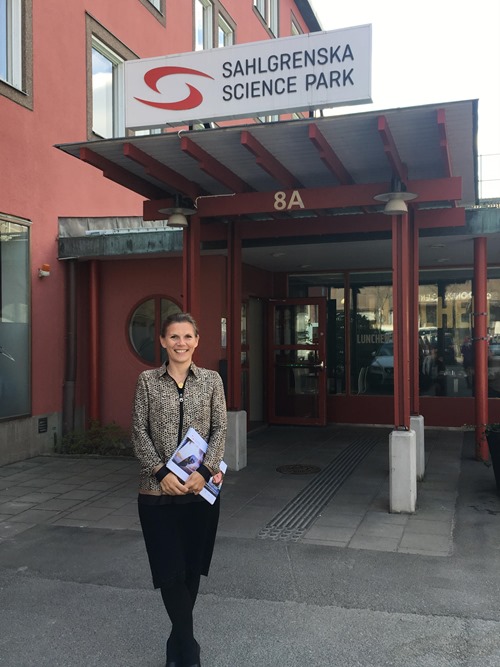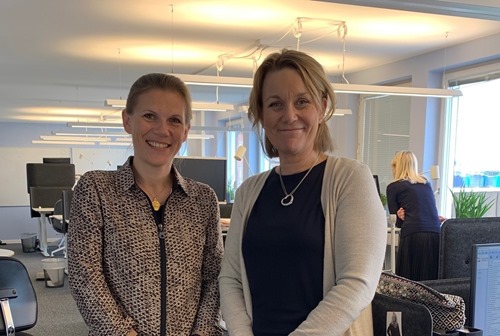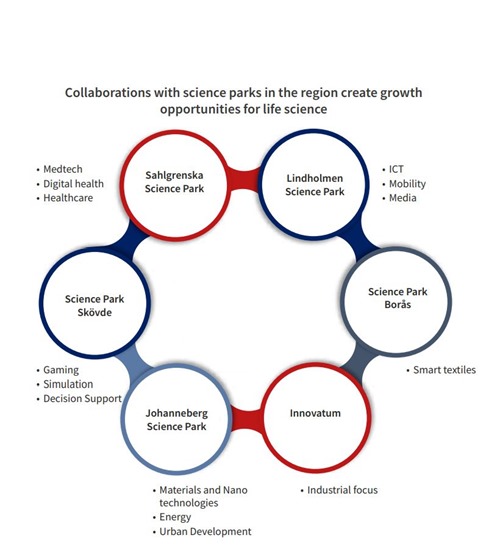 Ebba Lund with Lindholmen CEO Tord Hermansson
With Maria Ådahl (right) and Amanda von Matern
The electric bus which connects Johanneberg and Lindholmen science parks
Ebba with Johanneberg's Björn Westling, Director of SME relations
Ebba outside Sahlgrenska Science Park
Ebba with Charlotta Gummeson, CEO of Sahlgrenska Science Park
Science park collaboration in Gothenburg and region