Title:
Fight Climate Change training course in Brussels
First image: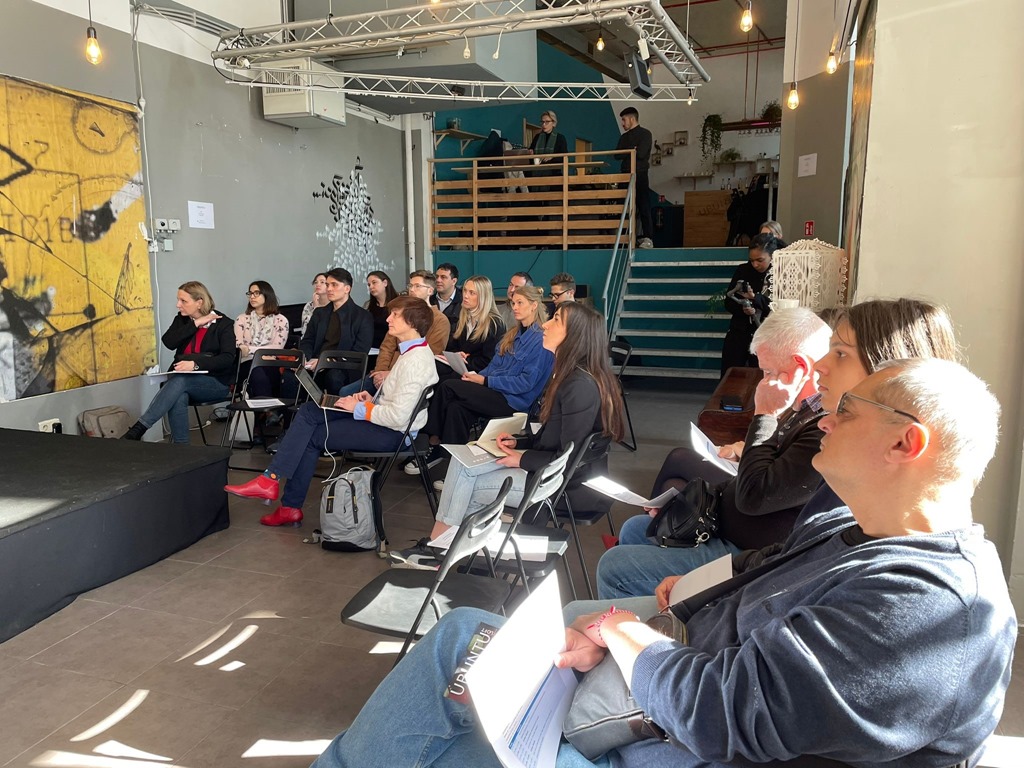 Text:
The Erasmus+ project Collective Innovation to Fight Climate Change, of which IASP is a partner, recently held its first training course in Brussels.
The Fight Climate Change project works to support more ambitious benchmarks for adult education and for a more social and sustainable future, where adult education can play a central role in achieving the UN SDGs and combating climate change. The goal of this project is to fight climate change through collective innovation and efforts through the prism of educators, entrepreneurs, SMEs, employees, and individuals.

From 14-18 March, 23 individuals with a keen interest in the environment and adult education met in Brussels for sessions that aimed to equip them with the skills they need to teach about climate change and sustainability. IASP was delighted to be able to take three participants with them to Brussels, which included educators based at IASP members Málaga TechPark and Infyde.
The course comprised presentations by experts, group work activities, interactive games and networking opportunities, with participants from around Europe in attendance. Experts such as Bremley Lyngdoh shared their knowledge on topics spanning from the UN Sustainable Development Goals, to climate financ,e to COP26.
Participants also shared their inspiring climate solutions, such as an app that aggregates debit and credit card spending then creates visibility of the environmental impact of each purchase, and plants trees and seagrass in the Amazon. Other novel solutions which provoked a lot of discussion and thought amongst the participants involved eco-anxiety in children's literature as well as the carbon footprint of travelling.
The course included an inspiring trip to Circularium, a former industrial space measuring over 20,000m2 that has been transformed into an area for local and sustainable innovation. It focuses on four main pillars – production, circularity, flexibility and district – which allow projects to blossom in a sustainable and environmentally friendly way. It currently hosts an eclectic mix of long term, start-up, pop-up and event projects.
The final day saw IASP meet with the other six consortium partners for their first in-person meeting since they met in Málaga in September 2021. They discussed the success of the course, the ongoing progress of various project outputs and exciting future developments in the project. The final touches are currently being made to a climate change handbook, whilst a toolkit, manual and change platform are all envisaged for the near future. The project's next training course takes place next year in Sofia, and planning has already begun on what is sure to be another exciting and informative week.
Visit https://fightclimatechange.earth/ for more information about the Fight Climate Change project.