Title:
IASP president speaks at PTA symposium
First image: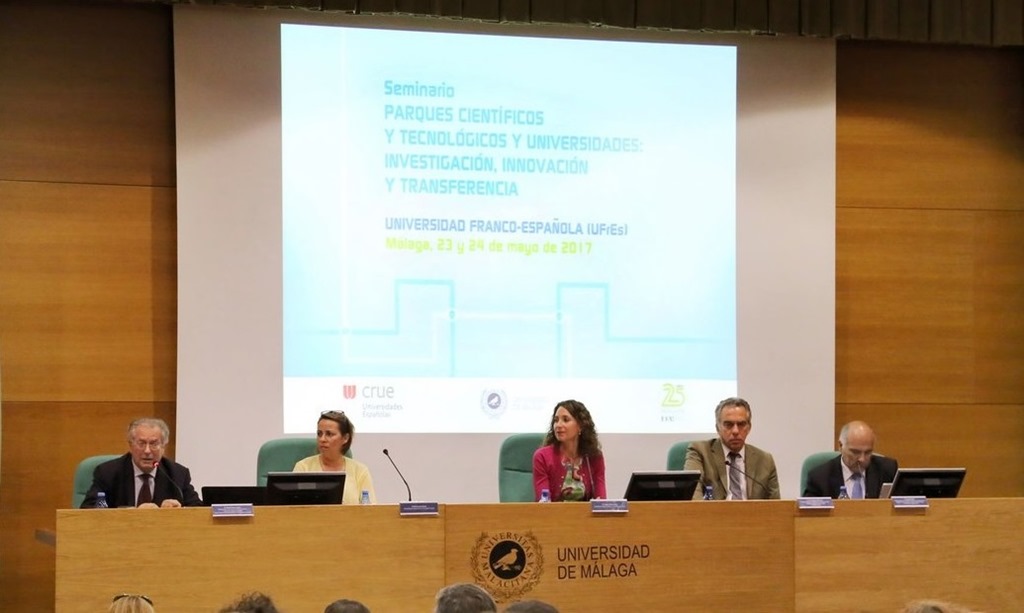 Text:
IASP International President Josep Pique joined experts from France and Spain at a recent symposium on science parks, organised in Malaga by IASP member the Andalusia Technology Park (PTA).
With support from the University of Malaga and the Franco-Spanish University, the two-day event focused on the theme "Science and technology parks and universities: research, innovation and technology transfer" and also heard from IASP past president Jean-Francois Balducchi (Atlanpole, France) and Cristina Andres (Parque Technologico Bizkaia, Spain) who travelled to Malaga to share their experiences alongside Felipe Romera of PTA.
Topics discussed included technology transfer and the role of research in science parks and universities and how to enhance collaboration between them, as well as similarities and differences between practices and strategies in Spain and France. Delegates also conducted a technical visit of the PTA.
For more information about the Andalusia Technology Park, please visit www.pta.es.