Title:
IASP team participates in Brazil INCOBRA meeting
First image: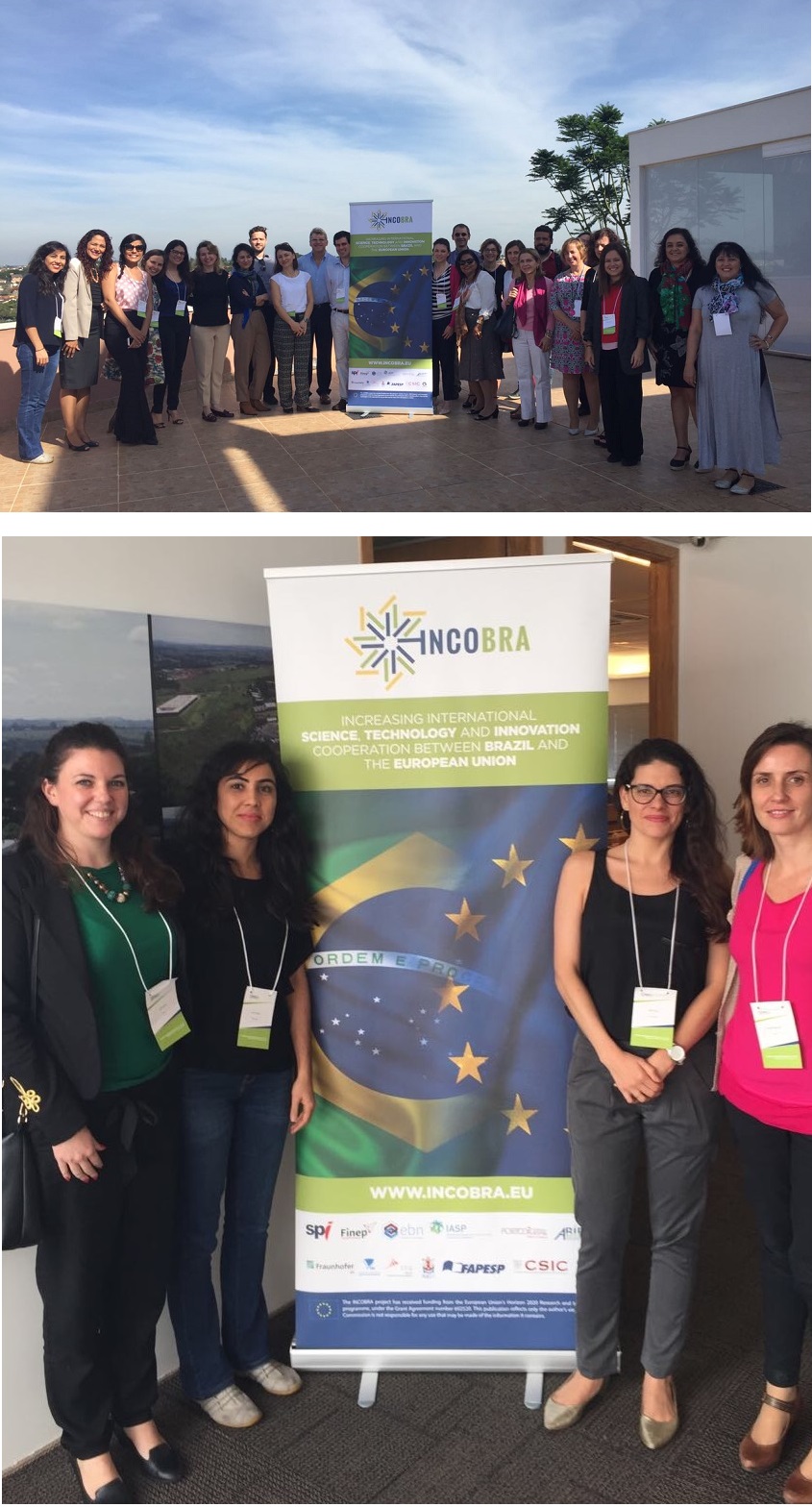 Text:
The INCOBRA Project consortium, of which IASP is a member, met recently in Campinas, Brazil to discuss progress to date.
The project is an H2020 initiative to increase R&I cooperation between Brazil and the European Union. The IASP Projects team travelled to Brazil for the meeting, which also included a strategic foresight workshop to identify potential topics for R&I cooperation. IASP will focus on creating and supporting bilateral cooperation networks.
The workshop saw specialists from the EU and Brazil gather together to share information about trends and topics of R&I cooperation in strategic areas. Participants discussed the bottom up approach to be followed, and the perspectives of R&I actors working on the ground who may take a leadership role in promoting strategic topics.
As well as the IASP Project team, IASP members Porto Digital and TECNOPUC, both from Brazil, are also part of the consortium.
For more information on the INCOBRA Project, please visit www.incobra.eu.