Title:
IASP Vice President visits Luoyang National University Science Park
First image: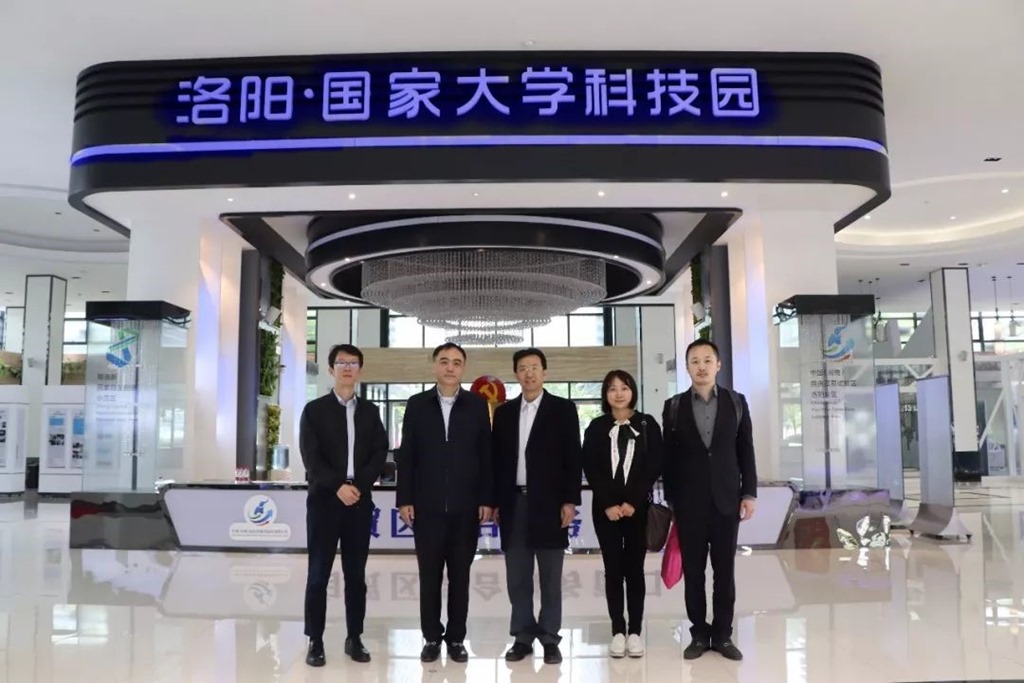 Text:
IASP Vice President Herbert Chen recently led an IASP China Office visit to Luoyang National University Science Park.
Ren Huihong, Chairman of Luoyang National University Science Park, and General Manager Sun Shaobo and his management team welcomed the delegation, and conducted a technical tour of the park, presenting its development history, industrial planning, and operating model.
There are now more than 460 tenant companies in the park, including many renowned hi-tech enterprises such as "iFLYTEK", which has formed an ecosystem supported by new R&D institutions, led by industry-leading enterprises, and surrounded by hi-tech SMEs. The park was built on the basis of "government guidance, university support, and market-oriented operation" concept, and is operated by a professional management body that was jointly set up by the provincial, municipal and district governments, three universities (Henan University of Science and Technology, Luoyang Institute of Science and Technology and Luoyang Normal University), and Songyue Technology Industry Development Co, which makes the park a rare and successful model of triple helix government-industry-university cooperation in China, with TusPark founder Mr. Mei Meng acting as one of the advisors during its initial planning stage.
As an IASP member, Luoyang National University Science Park has been striving to create an international service platform for import and export, as well as talent attraction for Luoyang City, by building international platforms, holding international innovation and entrepreneurship competitions, and setting up overseas branches. Ren Huihong will lead a delegation to Nantes, France to attend the IASP World Conference this September, to further explore exchange and cooperation with global counterparts.