Title:
International links for Ruta N
First image: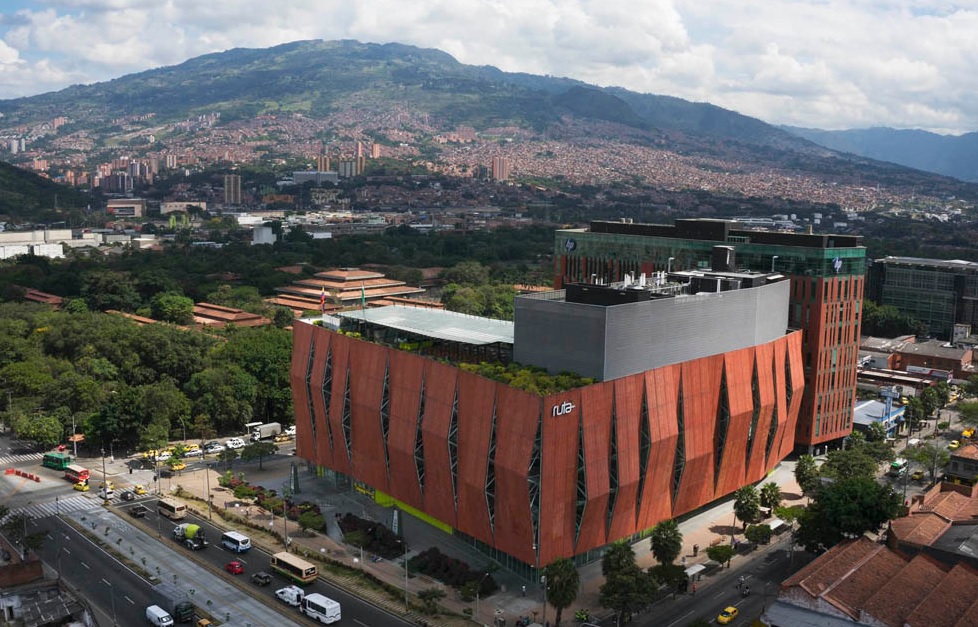 Text:
A Memorandum of Understanding signed between Medellin's Ruta N in Colombia and the Cambridge Innovation Center Miami (CIC Miami) in the USA will create connections between the companies located in the two cities. They will be able to exchange experiences, resources and knowledge and the collaboration will facilitate the expansion of entrepreneurship in both cities.
Ruta N has partnered with the University of Miami and its Center for Computational Science to connect in innovation activities based on e-Science, Big Data and Intelligent Cities. This new association will provide entrepreneurs with strategic connections to local clients, capital, human resources and expert advice, and facilitate their entry and expansion in both markets by promoting new investment and business opportunities.
Alejandro Franco, Executive Director of Ruta N, said: "Working with the Cambridge Innovation Center and Miami's business ecosystem is vital for the consolidation of Medellin as an innovation hub. This agreement facilitates the arrival of new companies in our Innovation District and the establishment of our local startups in Miami. We have continued working to connect Medellin to the world and the world to Medellin."
Medellin is at the heart of innovation in Colombia, thanks to the social and economic transformation of the last 20 years which has seen it become a world reference for urban planning. Ruta N was part of the new vision of a business ecosystem, supporting the development of financial and IT services with national and foreign companies.
Sergio Escobar, the Executive Director of ACI Medellin said: "Through these ties of cooperation which we are weaving between Medellin and the world, we have an impact on the quality of life of our people and, in this particular case, we are increasing opportunities for local entrepreneurs by facilitating their access to such an important market, as that of the United States, and to an ecosystem of innovation as relevant as Miami's one, in addition to continuing to strengthen the arrival of foreign enterprises in the city to carry out high-value-added activities, thus increasingly strengthening initiatives such as the Innovation District of Medellin."