Title:
International visits at IASP
First image: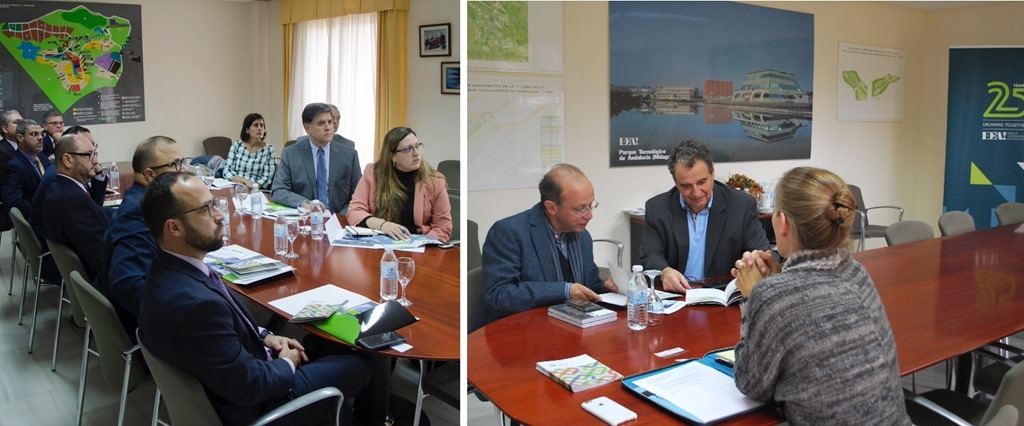 Text:
This week we have welcomed two international delegations to IASP Headquarters in Malaga, Spain: one from Brazil and one from Puerto Rico.
IASP was pleased to make contact with the Chamber of Commerce of Spain in Puerto Rico, who met with Alicia Shelley of the IASP Projects team to learn more about IASP and discuss strategies and opportunities for reinforcing the presence of science parks in Puerto Rico. A delegation from TECNOPUC, IASP members from Brazil led by advisor Adão Villaverde also visited this week, and met with IASP Chief Operations Officer Ebba Lund for an institutional visit.
Both delegations also met with representatives of the Andalucia Technology Park and APTE, the Spanish Association of Science Parks.