Title:
Malaysian delegation visit IASP Headquarters
First image: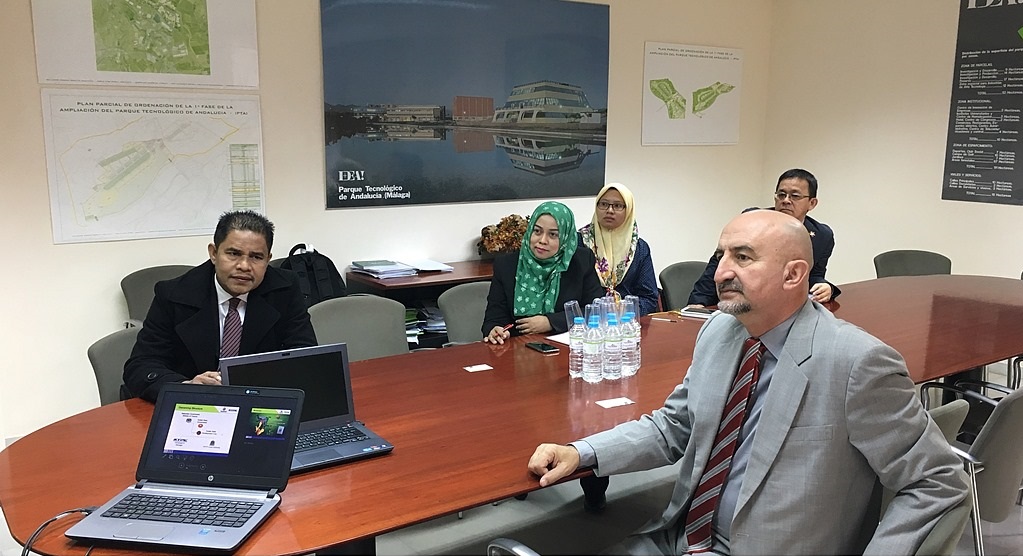 Text:
Representatives of Kulim Hi-Tech Park, Malaysia, visited IASP Headquarters in Malaga recently as part of a study trip to learn about the European approach to science park management and development.
Kulim Hi-Tech Park (KHTP) was conceived and developed as one of the national strategies of Vision 2020 for Malaysia to become a fully industrialised nation by 2020. Developed on a greenfield site, it opened to its first high tech tenant in 1996 and today is an integrated science park that hosts multinational and local companies and serves as a gateway to south east Asia.
KHTP is involved in a "smart island" project in the north of Malaysia known as Digital Langkawi, and this European visit involved learning from other parks and exploring collaboration opportunities
The Hon. Dato Mohd Tajudin Abdullah of the Kedah State Executive Council formed part of the delegation alongside Kulim Hi-Tech Park manager Mr. Nur Salman Saad and his team. They met with IASP Director General Luis Sanz who shared his insights on governance structures and incorporating international cooperation into the project's earliest stages, before the delegation conducted a technical visit of the Technology Park of Andalusia (PTA).
To find out more about Kulim Hi-Tech Park, please visit www.khtp.com.my.