Title:
New CEO for Surrey Research Park
First image: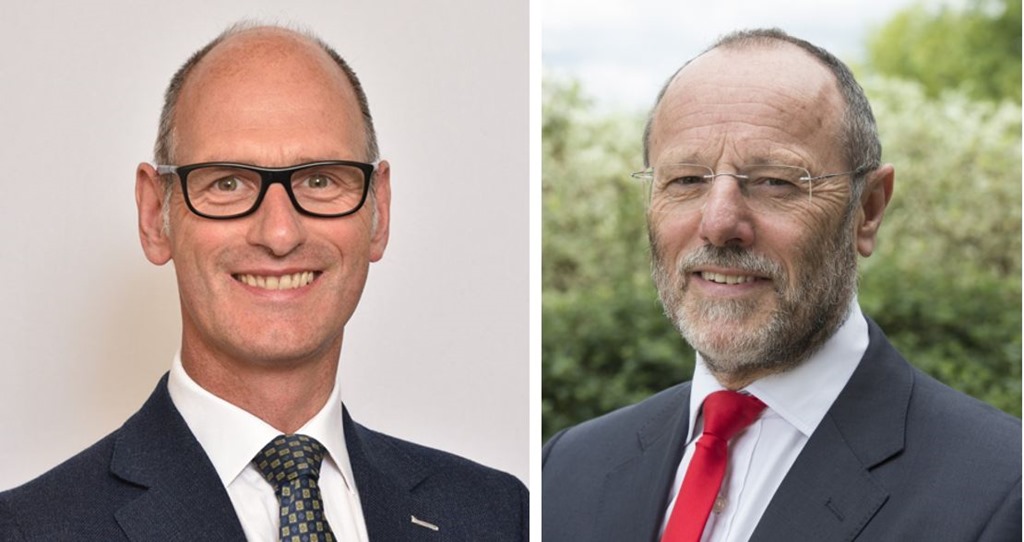 Text:
A new CEO takes the helm at Surrey Research Park (UK), with Grant Bourhill taking over from founder and outgoing CEO Malcolm Parry, who is retiring after 40 years of service.
Malcolm is a familiar face to many of us in the IASP network, as a regular speaker at our global conferences and webinars, and also as a world-renowned expert in the field of science parks and areas of innovation. He has always been willing to share his expertise not only as a member of IASP, but also in his capacity as a consultant and expert for the UN Economic Commission to Europe and UNESCO, and he has worked with governments and universities on developing science and technology parks around the world. He has written and lectured extensively, presented numerous peer reviewed papers, and edited and contributed to three books on STPs and AOIs. We wish him all the best in his retirement!
Grant Bourhill joins Surrey Research Park from the University of Leicester, where he was Chief Executive of Leicester Science Park and is widely recognised as the driving force behind its success.
"I am delighted to have the opportunity to join Surrey Research Park. It is an honour to take charge of a vibrant community of 170 high-tech companies, supporting thousands of jobs in the park and the wider area. It is testament to Malcolm Parry's work and leadership over 40 years that the team have created such a superb asset that contributes so significantly not only locally but nationally and even internationally. I am proud and humbled that this is now moving under my care. I look forward to not only working with our business and academic community but the national and international science park movement as we strive to add even more value to the economy and foster business and academic collaboration on a national and international level to drive growth and innovation even further," commented Grant.
The University of Surrey has a proud history of using its diverse strengths across space, cyber-security, artificial intelligence, telecommunications technologies, and health, all of which are strongly represented by its businesses on the Park. With a background in academia and business, Grant will be tasked with increasing the collaborative opportunities between the University and businesses on the Park.
To find out more about Surrey Research Park, please visit https://surrey-research-park.com/.