Title:
New faces on IASP Board of Directors
First image: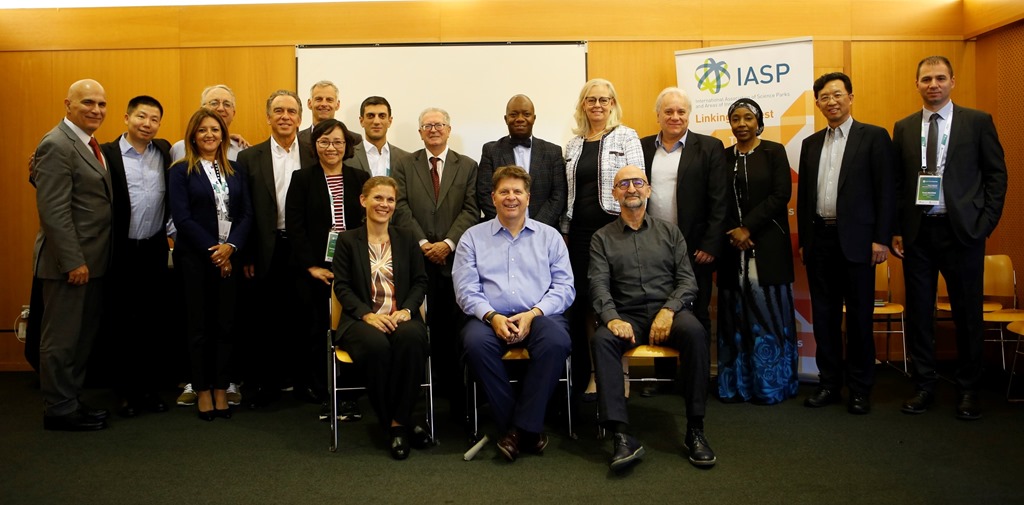 Text:
As well as networking and knowledge sharing, IASP Nantes also marked some changes to the IASP Board of Directors.
The IASP Asia Pacific Division recently elected Suwipa Wanasathop (Thailand Science Park, Thailand) who takes over from outgoing President Haofeng Lai (Caohejing Hi-Tech Park, China) who represented the division tirelessly and diligently over his two year term.
The IASP European Division gathered for a meeting, during which another election took place, this time confirming the candidate for IASP European Division President, Lena Miranda (Mjärdevi Science park, Sweden). Taking over from André Domin (Heidelberg Technology Park, Germany), it was a unanimous vote and we are delighted to welcome Lena Miranda in this new role. André Domin represented the division and IASP at a number of events and members thanked him for his engagement with the network and representing the STP/AOI industry on our behalf.
Lastly, IASP Treasurer Caroline Drabe (Västeras Science Park, Sweden) moves to a new role outside the science park industry and her fellow Board member and WANA Division President Lamiae Benmakhlouf (Technopark Morocco, Morocco) has agreed to take on the responsibility of IASP Treasurer, thus completing the IASP Executive Board with IASP Chair Paul Krutko (Ann Arbor SPARK, USA) and Vice Chair Herbert Chen (TusPark, China).
IASP would like to extend our thanks to both the outgoing and incoming members of the Board for their availability and participation in the life of our association.