Title:
New pharma plant opens at Technopolis Moscow
First image: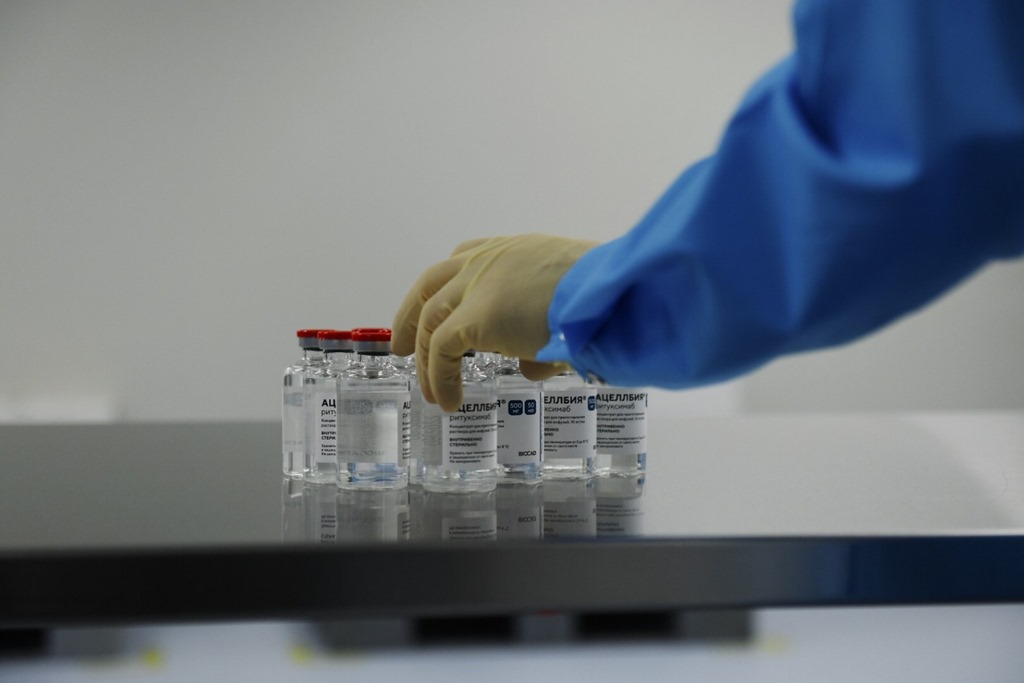 Text:
A new pharmaceutical plant has begun operations at Technopolis Moscow's Alabushevo production site, with a visit from the Mayor of Moscow Sergei Sobyanin to mark the occasion.
Biocad's new plant will produce 40 different types of oncological drugs, including 22 international non-proprietary names. The facility was created under an offset contract with the Moscow City Government, concluded in 2017, under which the Biocad company undertook to build a high-tech pharmaceutical complex with a total area of 43 thousand square meters by 2021.
Established in 2001, Biocad is now one of the largest innovative biotechnology companies in Russia. The company focuses on drugs for the treatment of oncological, autoimmune and infectious diseases, as well as other socially significant diseases, and boasts a product portfolio including 60 registered drugs, with 25 additional products under development.
The first stage of production at Technopolis Moscow will start in the coming weeks, with the entire complex of more than 40 thousand square meters in operation by the end of the year. It took just two and a half years for the project to go from concept to delivery thanks to the high-quality Alabushevo site offered in the Technopolis Moscow special economic zone, as well as the availability of a highly skilled workforce.
The first medicines to be produced on site are Temozolomide capsules for the treatment of malignant glioma and melanoma, Teriflunomide tablets for the fight against multiple sclerosis, Filgrastim syringes (the first Russian granulocyte colony-stimulating factor), as well as bottles with Carboplatin, Paclitaxel and Gemtsitabine solutions for the treatment of various types of cancer. Thanks to this production, the city managed to halve the price for drugs set by foreign manufacturers and expects to purchase 2 billion roubles worth of Biocad drugs for the city's hospitals and clinics over the next six years.
"This means that not only the city has saved about 14 billion rubles in terms of delivery under this contract, but all other regions will also save, because this price has become the reference price. The plant built in Moscow will produce drugs that will be supplied throughout the country", said Vladimir Efimov, Deputy Mayor of Moscow for economic policy and property and land relations.
To find out more about Technopolis Moscow and its special economic zone, visit http://technomoscow.com/about.