Title:
Porto Digital to open innovation hub in Portugal
First image: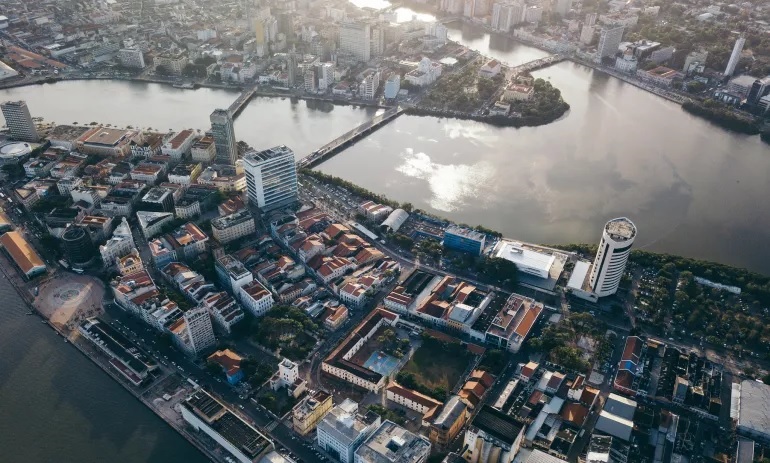 Text:
Porto Digital, IASP member from Recife, Brazil, has recently signed a protocol to open an innovation hub in Aveiro, Portugal. The new hub will help local companies to internationalise, boost their competitiveness in an increasingly globalized and competitive market, and will help prevent the loss of highly-qualified talent from Recife to other countries.
The protocol was signed during Aveiro Tech Week, a technology and innovation event in which Porto Digital and the Brazilian Trade and Investment Promotion Agency (ApexBrasil) participated as part of the Brazil Tech Days business mission.
The European hub will help attract Portuguese professionals who don't want to commit to a move to Recife, as well as Brazilians looking to live abroad, even if only for a season, while continuing to run their company based in Porto Digital. It will also allow Porto Digital to access innovation funds offered by the European Union and other regional institutions.
"This is a very important opportunity for our companies and research centres," said Pierre Lucena, President of Porto Digital. "Brazil has few innovation resources available technology needs initial resources from non-profit funds because innovation has risks."
Porto Digital chose Aveiro for its new hub thanks to its good infrastructure, university with strong tech focus and ICT research centre, and because it is a relatively small city with good quality of life and affordability compared to larger urban hubs. It also has local support: the city of Aveiro has provided the building, help to new arrivals in enrolling their children schools and facilitating access to health services, ensuring a smooth soft-landing experience. Portugal's special visa scheme for tech professionals will ease immigration formalities.
The arrangement brings advantages for Portugal, too, which faces a low birthrate and an ageing population, as well as a brain drain as highly qualified young people leave for higher salaries in other European countries. The arrival of educated Brazilian professionals and their families will be a boost to Aveiro's tech ecosystem and growing ICT sector, as well as facilitating local companies' access to the Brazilian market.
The hub is expected to open in 2023, with space for up to 200 Brazilian and Portuguese professionals.