Title:
Second location for Utrecht Science Park
First image: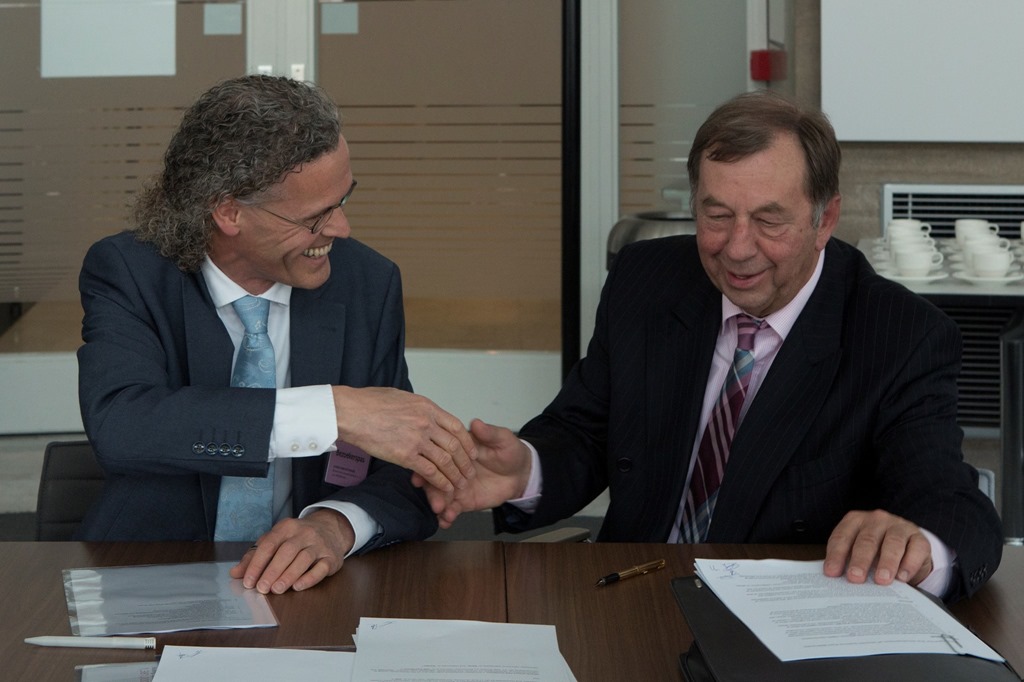 Text:
Utrecht Science Park, an IASP member from the Netherlands, has recently signed a collaboration agreement to expand to a second site.
On Thursday May 11th, Jef de Clercq, CEO of Poonawalla Science Park, and Friso Smit, acting Director of Utrecht Science Park (USP) signed the collaboration agreement on building a science park ecosystem under the USP Tradename for the research and development of medical biotechnology processes and products, as well as for producing these products.
The two locations, Utrecht Science Park De Uithof and Utrecht Science Park Bilthoven, are aiming to build a life sciences community and have distinct and complementary profiles: USP De Uithof focuses on research, education, entrepreneurship and clinical care, whereas USP Bilthoven focuses on development and production activities. With this collaboration agreement, Utrecht Science Park becomes the first science park in The Netherlands to operate in two different locations.
To read more about Utrecht Science Park, please visit www.utrechtsciencepark.nl/en.