Title:
Successful first year for Menai Science Park
First image: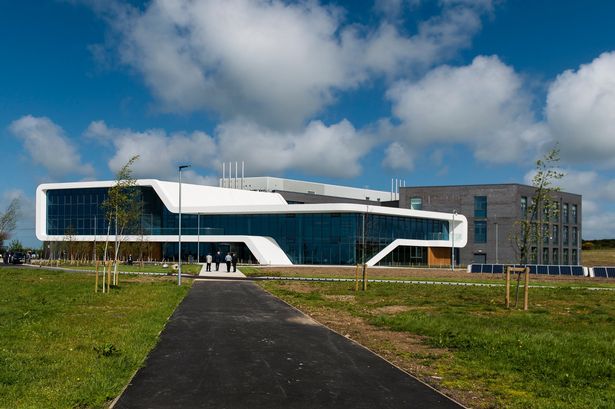 Text:
M-SParc (Menai Science Park) in the UK celebrates its first anniversary in March, and looks back on a successful opening year of innovation and economic development.
Since IASP member M-SParc opened 12 months ago, the 22 resident companies have created 24 new jobs, six student placements, four graduate employment opportunities, and grown their business turnover for the benefit of the whole region.
Minister for Economy and North Wales Ken Skates said: "It's great to see the progress made by M-SParc on Anglesey in its first 12 months. The aim of the park, the first of its kind in Wales, was to bring innovative businesses together in a creative and supportive environment, and help them grow. This has certainly happened so far. It's also good to see the links with schools and universities, showing graduates that there are well-paid high-level innovative job opportunities in North West Wales."
Futurium, a technology company developing innovative solutions for clients in the architecture, engineering and construction industry, have employed 10 new people since locating at M-SParc six months ago. Co-founder Tomasz Murlikiewicz said:
"The ethos of M-SParc is one of the main reasons we moved here as a company. Developing a leading-edge tech business in North Wales we needed a building and environment to meet our needs. We've found this in M-SParc, the environment provides opportunities for us to grow as a company, it helps us to attract and recruit talent and to showcase our leading technologies to international clients. We would like to congratulate the M-SParc team as they have created the most innovative, professional and dynamic environment."
M-SParc has also built links with Bangor University and local schools, including work experience placements offering a taste of what science and technology is all about and inspiring them for the future, as well as outreach events and four coding clubs.
Managing Director Pryderi ap Rhisiart said: "The buy-in from our tenant companies to developing and growing their companies here at M-SParc has been inspiring. It is an ethos we thought we'd have to grow, but it's like these companies have been waiting all along for the opportunity! Those who are start-ups are increasing their company turnover, and learning from other companies on site and making the most of our dedicated business support. Some of the larger SMEs here are moving at a rate of knots!"
To find out more about M-SParc, visit http://www.m-sparc.com/our-park.