Title:
Tecnia presents innovation projects in London
First image: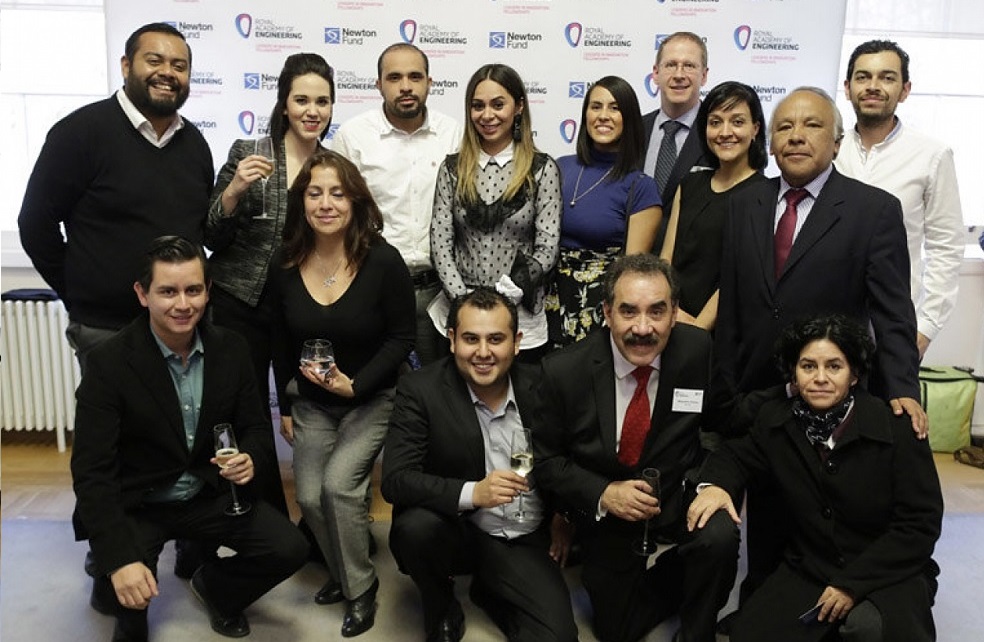 Text:
Representatives from TecniA Science Park, an IASP member from Mexico, travelled to London recently to present innovative projects in a range of sectors and secure support to bring them to the market.
The event, hosted by the Mexican Embassy in London, was coordinated by the Newton Fund, the Royal Academy of Engineering and the Mexican Talent Network and was attended by the UK's trade envoy to Mexico as well as Mexican organisations promoting overseas trade and investment.
Representing TecniA, Delfina Guedimin also a member of Women in IASP - was one of twelve Mexican participants in the Innovation Leaders' programme who travelled to the UK. She presented a patented surgical device and keyhole technique which allows for the faster healing of bone fractures. It reduces risk, time and cost as well as shortening the post-operative recovery period for patients. The technology, which was awarded second place, already holds US and Chinese patents and is now being commercialised.
Other innovative technologies presented at the event included nanotech devices, and projects in the energy, manufacturing and design, transport and ICT as well as medicine, bio-engineering and chemical processes.