Title:
Unique model of hybrid healthcare from Sharjah Innovation Park
First image: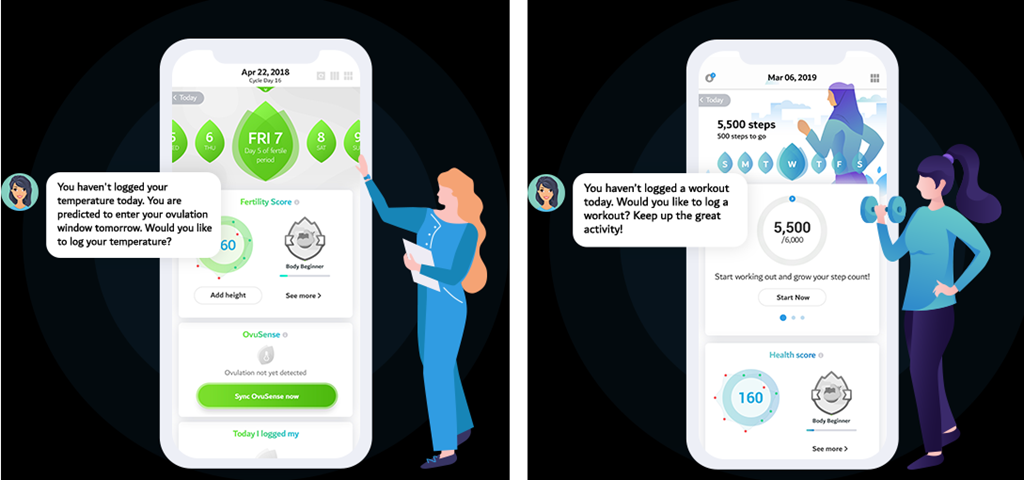 Text:
As the world begins to acknowledge the critical role that research and development play in combatting invisible enemies such as COVID-19, one little company based at IASP member Sharjah Innovation Park (SRTIP) is working to create an innovative, hybrid model of clinical research and best practice.
Nabta Health discovers new ways for women to prevent, identify and manage Non-Communicable Diseases (NCDs). Nabta's Hybrid Healthcare platform combines digital and traditional healthcare to support women by enabling them to take control of their health with privacy, autonomy and convenience at vital stages in their lives.
In women, NCDs such as gestational diabetes, infertility and cancer are driven by abnormal hormonal and metabolic fluctuations. Despite the fact that these disorders are often preventable, and in some cases reversible, today, NCDs account for 71% of total deaths worldwide; a number that is on the rise.
HE Hussain Al Mahmoudi, CEO of SRTIP, expressed his joy with Nabta's work and achievements: "We are proud to collaborate with a company as special as Nabta Health. Having Nabta join SRTIP is a testament to Sharjah's international scientific standing and SRTIP's pivotal role in supporting, encouraging and developing the innovation systems of the region, and the companies providing innovative solutions in various sectors. In addition to supporting applied and technological scientific research, we at SRTIP show our constant readiness to provide the infrastructure to emerging research institutions who wish to work and invest in the knowledge sector, which is considered an anchor on which to base the vision and message of society."
Nabta Co-Founder and CEO, Sophie Smith, is equally effusive about Nabta being part of SRTIP. "The Park actively supports and invests in innovations that rely on research and development, and it's really refreshing to be a part of the family" Smith explained. "Nabta is pioneering a unique model of Hybrid Healthcare, underpinned by a decentralised, peer-to-peer network for clinical research and best practice. Our aim is to discover new ways for women to prevent, identify and manage NCDs. With SRTIP's support, we are well on our way to accomplishing this."
Dr. Saba Alzabin, Co-Founder and CSO commented: "The MENA region has some of the world's highest incidences of NCDs such as obesity and diabetes, and this puts people at a higher risk of being affected by infectious diseases such as COVID-19. We have decided to focus some of our R&D efforts on building an AI-enabled algorithmic solution that identifies vulnerable individuals and help them understand what their risks and symptoms mean in the context of their overall health. We will continue to collaborate with the wider international scientific and clinical community to tackle COVID-19 and other health challenges in future."
Nabta Health is supported by an Advisory Board of leading clinicians, scientists and entrepreneurs from around the world, and was named by CNBC as one of the top 100 startups in the world to watch in 2019. Every year, CNBC scans the globe looking for the top 100 venture-backed start-ups that have the potential to transform industries and become tomorrow's household names. Nabta was proud to be included on the 2019 Upstart 100 list, which showcased young start-ups that are addressing the rapidly changing technological era we live in. Selected from more than 600 nominees globally, each startup was scored on eight equally weighted quantitative metrics.