Name:
Grow International - Supporting the development of skills for SMEs internationalisation
First image: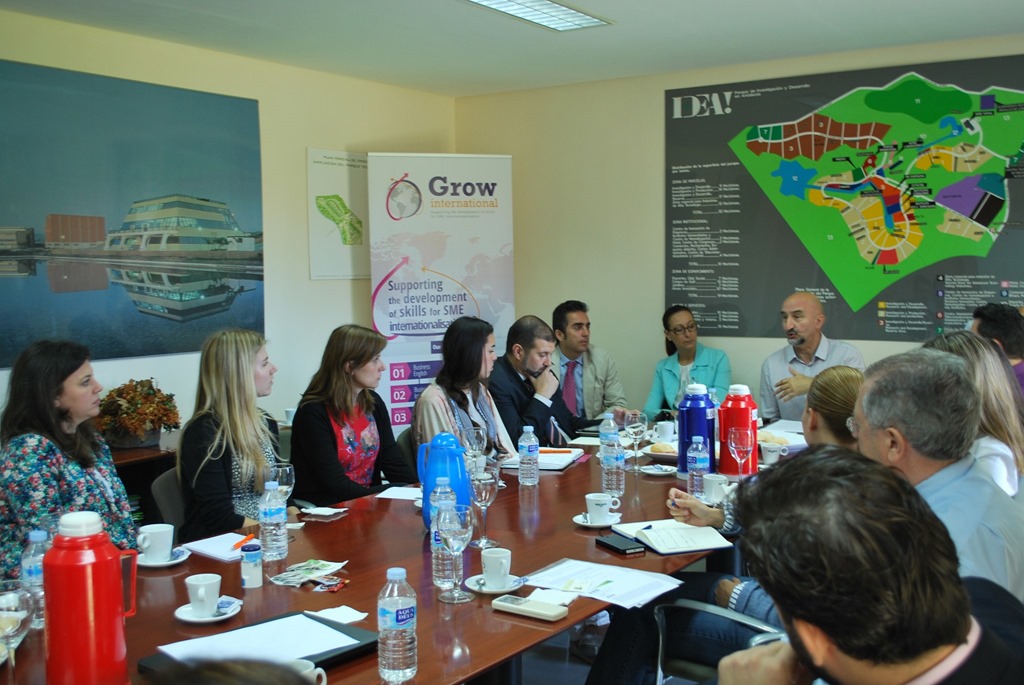 Objectives:
Objectives
GROW international aims to provide a training course, with both classroom and e-learning sessions, to promote, launch and support internationalisation processes among innovative SMEs and new technology based firms (NTBFs).
The objectives of the project is to develop and update the methodology and existing results of "doing business international"; raise awareness and help professionals develop the skills needed to understand and be prepared to take advantage of the European and global market business.
Activities:
Activities
The project will provide an online learning platform with contents related to firms' internationalisation, where registered participants can find and share information and knowledge.
Another resource provided will be a training path for manager and employees of innovative SMEs and NTBFs where the six following modules will be offered: Business English; Business International; Business in South-West and Mediterranean Europe; Multicultural Management; IPR Management & Rules in Europe and Internationalisation Planning. This training will also be available for unemployed people aiming to reinforce their skills to find new jobs.
Additional learning materials suitable for all user needs will also be available: GROW International Learning Guide, a guidebook with the learning modules, exercises and examples; Best Practices Guide, a collection of case studies, resulting from the piloting phase implemented by each partner; a set of training supporting resources, such as PPT presentations, audio and/or video files, graphics and others.
Consortium members
Members:
Logo:

Project member full name:
Funditec
Logo:

Project member full name:
International Association of Science Parks and Areas of Innovation
Logo:

Project member full name:
t2i - trasferimento tecnologio e innovazione s.c a r.l.
Logo:

Project member full name:
Parkubis, Parque de Ciência e Tecnologia da Covilhã
Logo:

Project member full name:
Universidade da Beira Interior
Start date:

01 October 2013

End date:

30 September 2015