Title:
Latin American STPs and AOIs
Billede: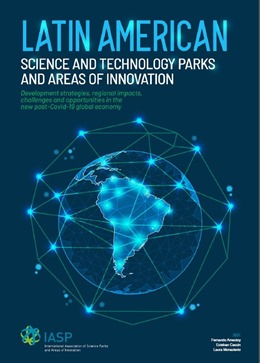 Publication date

September 2021
Description:
Free for IASP members!
This new study into Latin American science and technology parks and areas of innovation covers their development strategies, regional impacts, challenges and opportunities in the new post-Covid-19 global economy.

Based on data contributed by members of the IASP Latin American division and follow-up interviews, the study includes their historical background, an analysis of their development process and the environmental conditions in which they were established, as well as their mission and founding objectives.