Almaty Tech Garden
Background information
The Autonomous Cluster Fund "Park of Innovative Technologies", operating under the Tech Garden brand, was established by the Government of the Republic of Qazaqstan in 2014.
It forms a high-tech innovation cluster uniting educational, research and industrial-innovative activities, and works to attract international anchor companies for the creation of Technology Development Centres, high-tech industries and laboratory complexes in the form of a joint venture (50% co-financing).
Four such centres have already been established. The Digital Industry Centre Intellisense-LAB (Industry 4.0) is a technological platform for industrial automation and digitalization to optimize the production processes of subsoil users (mining and metallurgical complex, oil and gas sector, energy, transport).
The Centre for digitalization of construction "Laboratory BIM +" focuses on Building Information Modelling technology in construction projects and the use of IoT and Big Data in civil and industrial construction, while the Centre for Intelligent Systems solves the issues of integration, prototyping and understanding of the use of new IT technologies based on Blockchain, Big Data and AI by subsoil users and service companies, logistics and railway operators. The Centre for New Materials and Additive Technologies carries out the transfer of advanced technology in the mining and metallurgical sectors.
Almaty Tech Garden also offers incubation and acceleration services to companies, and supports the development of high-quality IT solutions.
Logo: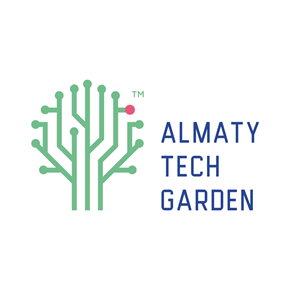 Location

Almaty, Qazaqstan

Main technology sectors

Name:

Advanced Services in Technology Transfer

Member category

General Contact