Technopark Skolkovo LLC
Background information
Founded in 2010, Technopark Skolkovo is based on the outskirts of Moscow and forms part of the Skolkovo Foundation, whose overarching goal is to create a sustainable ecosystem of entrepreneurship and innovation, engendering a startup culture and encouraging venture capitalism.
The Skolkovo Foundation identified five key areas of potential growth: energy efficiency, strategic computer technologies, biomedicine, nuclear technologies and space technologies.
Technopark Skolkovo forms part of the Skolkovo Innovation Center, composed of companies and startups developing innovative technologies, and the Skolkovo Institute of Technology (Skoltech), a new graduate research University established in collaboration with the Massachusetts Institute of Technology. Thirty multinational companies, including Boeing, Cisco Systems, EADS, GE, Johnson & Johnson, IBM, Intel, Microsoft, Siemens, Nokia and Samsung have signed R&D partnership agreements with the Foundation.
Dozens of innovative projects developed by Skolkovo startups have already found success in international markets, in particular, equipment for the dynamic modelling of oil and gas fields, next-generation screen displays and laser systems for soft-tissue surgery.
Facilities and services on offer include offices and laboratories with industrial ventilation, seamless antistatic flooring, modern climate systems, and a supply of dry compressed air and water, all designed in consultation with residents to meet their business needs. In addition, the technopark offers common use centres for prototyping, including industrial design, 3D-prototyping, functional coatings, computer engineering, embedded control and monitoring systems, numerical modelling and computational technologies, electronics development and instrument making, and precision machining process. Its common use centres also offer facilities for medical research, metrological research, and testing and certification.
Logo: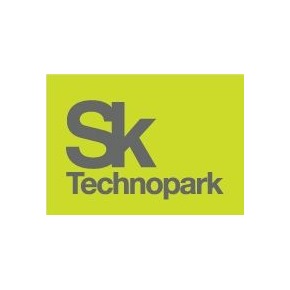 Main technology sectors

Name:

Biomedical Science and Technology

Name:

Energy Saving and Conservation

Name:

Informatics and Telematics

Name:

Nuclear Science and Technology

Member category

General Contact