GEOLIT. Parque Científico y Tecnológico
Background information
Geolit ​​(otherwise known as the Science and Technology Park of Jaén) is based in Mengíbar, Spain, and is home to 82 companies employing over 600 people.
Founded in 2004, the park works to promote innovation in Jaen, supporting company growth and entrepreneurship, and encouraging collaboration between companies, technology centres, labs and research groups based on site and in the surrounding region.
The park specialises in the agrifood and agroindustrial sectors, especially in activities related to the cultivation and production of olive oil, from agronomy and use of crop by-products to the improvement of pressing and extraction techniques and use in cosmetics. The park is at the heart of an 'Oleocluster', bringing together companies and research institutions focusing on olive production and the development of by-products.
Sustainability and renewable energies are another key sector, with companies working in energy efficiency and engineering, as well as IT development and consulting.
Geolit offers plots for companies to build their own custom-designed premises, as well as office space, laboratories and industrial warehouses to rent, cooworking space, and a Virtual Office aimed at entrepreneurs who don't need fixed premises but want to access other value-added services offered by Geolit such as events, meeting rooms, visibility and information services.
Logo: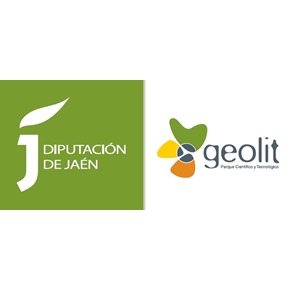 Name

GEOLIT. Parque Científico y Tecnológico

Main technology sectors

Name:

Health & Pharmaceuticals

Name:

ICT & Communications