ComoNExT – Innovation Hub
Background information
ComoNExT is a Digital Innovation Hub and a startup incubator certified by the Italian Ministry of Economic Development. Founded in 2010 by the Chamber of Commerce of Como, it has three main goals: attracting innovative businesses, transferring innovation to the region and encouraging new business development by incubating startups.
ComoNExT is thirty minutes from the center of Milan, in a restored 19th-century cotton mill of great historical and architectural significance. The mill's conversion highlights determination to regenerate this industrial site and the surrounding area. Considered an icon of local manufacturing development and tradition, it lies in the triangle formed by upper Milan, lower Varese and the Brianza district, at the heart of the historic Italian textile industry, in the area of Lake Como.
The park (21,000 m2) is currently home to 135 resident companies, a third of which are startups. Employing over 750 knowledge workers, facilities include office space, laboratories, startup workstations and a 4.0 industry demonstrator as well as a network of 800 companies and links with universities, research centers, banks and investment funds.
ComoNExT is a space for both mature companies, with well-established products, services and markets, as well as innovative startups, selected through targeted calls launched by the Chamber of Commerce of Como-Lecco or through the call named "Bando per l'innovazione" (Call for innovation).
NExT Innovation® is the exclusive "Innovation Transfer" model developed by ComoNExT. It specifically gathers all the competences available in the Park and thanks to the creation of "variable setting" consultancy groups it offers technology and digital transfer opportunities to companies. The success of "NExT innovation" is leading to the replication of that model in other areas of Italy.

Logo: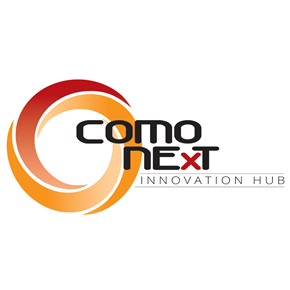 Name

ComoNExT – Innovation Hub

Main technology sectors

Name:

Advanced Services in Technology Transfer

Name:

ICT & Communications

Name:

Manufacturing and Automation Technologies

Name:

Services for Business and Industry