Kazan Hi-Technology Park "IT Park"
Background information
Founded in 2009, Kazan Hi-Technology Park "IT Park" was the first Russian technopark engaged in the development and development of companies in the field of information technology.
The IT Park complex was built as part of the state programme of creating technoparks in the Russian Federation in the field of high technologies, implemented by the Ministry of Communications and Mass Communications.
The original IT Park site is located in the center of the business district of the capital of the Republic of Tatarstan, with a second site at Naberezhnye Chelny, housing 130 resident companies between them. It offers 12000m2 of office space and favourable conditions for the accelerated growth of domestic high-tech companies in the IT sector. Its goal is to stimulate the development of Russian information technologies in the field of mechanical engineering and petrochemistry; provide enterprises with new generation computing resources; and reduce the time to develop and launch new products on the market.
Facilities include a business incubator with space to support 50 IT startups in the early stages of their development, and an IT Academy to develop homegrown IT talent. This offers courses developed to international standards in cooperation with major IT companies, focusing on the skills needed by resident companies. It also brings children and young people into the IT Park community, with courses and competitions introducing them to robotics, coding and programming software and apps.
Logo: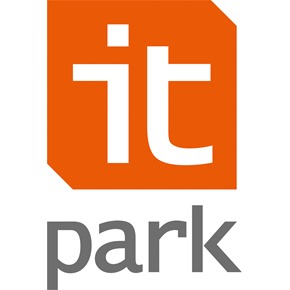 Name

Kazan Hi-Technology Park "IT Park"

Main technology sectors

Name:

ICT & Communications

Member category

General Contact