Telecom Corridor of Richardson - RCC
Background information
The Richardson Economic Development Partnership (REDP) was established as a joint initiative by the City of Richardson and the Richardson Chamber of Commerce in 1984. The REDP is dedicated to building a vibrant and thriving local economy by attracting new investment and jobs from the USA and other countries through marketing and recruitment efforts and by working with employers, academic institutions and local and state governments.
A rapidly growing and diversified business community, the Richardson, Texas and the Telecom Corridor is strategically located in one of the brightest economic regions in the world, the Dallas-Fort Worth Metroplex. Home to companies seeking the latest technological and innovative breakthroughs the REDP provides the synergy of a great business and research university. The Telecom Corridor area accounts for over 130,000 jobs and contains over 25 million square feet (2.3 million square meters) of office space. The Telecom Corridor area of Richardson is located in the Dallas/Fort Worth region and is also home to the University of Texas at Dallas. The actual Corridor is considered an area of the Silicon Prairie and consists of strip about 6.5 miles (10.5 km) long along U.S. Route 75 (US 75) (the North Central Expressway).
The Telecom Corridor area of Richardson houses more than 5,700 companies, including 600 technology companies that are headquartered in the area, including significant firms in the tech industry such as Fujitsu, Raytheon, Honeywell and Texas Instruments to name only a few.
The Richardson IQ within Richardson is a 1,200 acre area specifically focused on technology and innovation and houses 5 of the top Research Centers from the University of Texas located in Richardson.
The Global Development Initiative Program is a unique collaboration between the City of Richardson and the University of Texas providing USA market research for international companies wanting to enter the USA market.
Standard and Poor's AAA rating places Richardson among the top 5.8% of rated statewide communities and Richardson is one of only six communities in Texas to hold both a Aaa and AAA rating from both agencies.
Logo: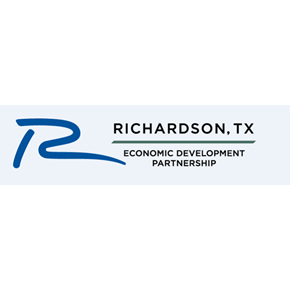 Name

Telecom Corridor of Richardson - RCC

Location

Richardson, United States

Main technology sectors

Name:

ICT & Communications

Name:

Micromachines and Nanotechnology