4th International Conference on Innovation and Entrepreneurship
Title:
Innovation Ecosystems Centred in EU-Based Science Parks: Recent Past and new Trends
Billede: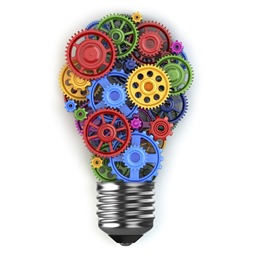 Document type:
Conference Paper
Authors

FullNameWithTitle2:

Maria do Rosário Cabrita


Publisher

The Ted Rogers School of Management Ryerson University, Toronto Ontario, Canada

Publication date

October 2016
Description:
The concept of Science Park dates back to mid-50s and the strategic considerations undertaken at North Carolina, with critical contributions from academia and inestimable state governor support. This newly approach to link University with private business did have its burdens and drawbacks, until financial partners were engaged and there was a clearer view about the institutional set-up. Research Triangle Park followed shortly after, whenever these issues were sorted-out. Europe followed too such trend, albeit a few years later. Sophia-Antipolis was one of the primary names to emerge (early 70s), whereas year 1984 witnessed the incorporation of International Association of Science Parks. This can be seen as a direct result of the significant role science parks were playing in terms of heightening socio-economic development. European policies started also to reflect these changing paradigms, having proceed to the implementation of political/funding instruments targeted to such endeavours. Scientific concern beyond this work in progress addresses key characteristics of a Science Park, deemed essential for a sound operation and the fulfilment of its mission statement. Triple helix model isembedded still within Science Parks, but has evolved into more complex structures. Technology hub, entrepreneurship ecosystems and innovation ecosystems are but a few of recent denominations. The later have been used to better describe the fuzzy reality of Science Parks and their performance metrics in terms of A) ability to retain talents; B) network significance; C) accelerator capacity and D) science-to-the-market delivery. This work consists of a reflection about innovation models followed by Science Parks, quoting some EU-based examples. Theres a discussion about recent trends, heavily influenced by external factors such as the scarcity of resources; sustainability; the individual; green economy. Way ahead encompassessmart specialisation and strategic thinking, being the paper a contribution for the analysis of regional dynamics which are Science-Park centred.
Conference name

4th International Conference on Innovation and Entrepreneurship

Conference theme

Innovation and Entrepreneurship

Conference start date

28 April 2016

Conference end date

29 April 2016