Heading:
Development of innovative cleantech ecosystem in Barbados
Publication date - real:
10-03-2021
User info - details - for blog detail layout:
First image: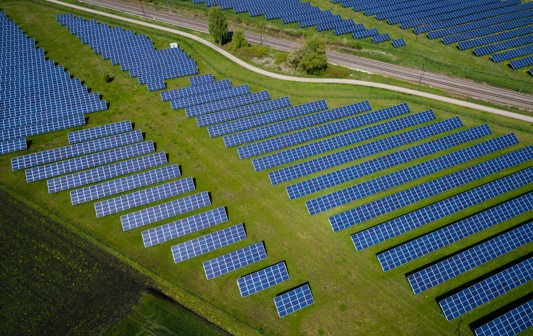 Long text:
Cleantech clusters are still a relatively rare phenomena worldwide and in the IASP community, although the need for clean energy and environmentally-friendly solutions is higher than ever in human history due to climate change and rapid degradation of the environment.
TCI network and Global Cleantech Cluster Association have estimated that there are 7000 clusters worldwide, only 50 of which are working in the cleantech sector. In light of this data it is evident that despite positive publicity that cleantech has gained in the global media, the cleantech sector is not so well organized compared to other industrial clusters such as ICT, Automotive, Aerospace etc. In this blog we will share our experiences in the development of a vibrant cleantech ecosystem for cleantech startups in a small island nation Barbados.

Bloom Cleantech Cluster was established in 2020 with the aim to establish a vibrant ecosystem for cleantech startups and entrepreneurs. The cluster budget for its start-up phase is 1,77 million USD and it is jointly financed by the Global Environment Facility (GEF) and UNIDO. Bloom Cleantech Cluster is currently hosted by the Barbados Investment & Development Corporation (BIDC) that is the owner of the cluster.
In September 2020, the Cluster launched two incubation programmes for clean technology and renewable energy startups. As a result of the first call, 10 startups were selected for the Bloom cleantech incubation program. During the first 6 months the cleantech incubator provided coaching and individual advisory services, certified training in cleantech and startup business development in association with ILO, UNIDO and top100 universities of the world. As a result of the half-year incubation period, 60% of our startups received regional and international grant financing from the university, UN agencies and GEF. Customer satisfaction rate has been so far 100%. This gives us a good start in mobilizing also private investments and private equity financing for our startups. Bloom Cleantech Cluster employs currently 5 full-time officers. Our key partners are Barbados Chamber of Commerce and Industries (BCCI), Ministry of International Business and Industry (MIBI) and UNIDO (Department of Energy).
Barbados is relatively small island nation with 288,000 inhabitants. Due to its small size and limited number of stakeholders it was relatively easy for our team to build new clean energy and cleantech ecosystems and services for the cluster members. Currently we have 20 cluster members including startups, SMEs, universities, business associations and line ministries. Our experience clearly shows that even in a small island economy with less than 300,000 inhabitants the role of the university is essential in building science and technology based enterprises. Most of our startups have a higher university degree, or they are still students.
http://www.bidc.org/news-publication-tags/cleantech

There are no comments