Heading:
Working together on Women in IASP
Publication date - real:
08-06-2017
User info - details - for blog detail layout:
First image: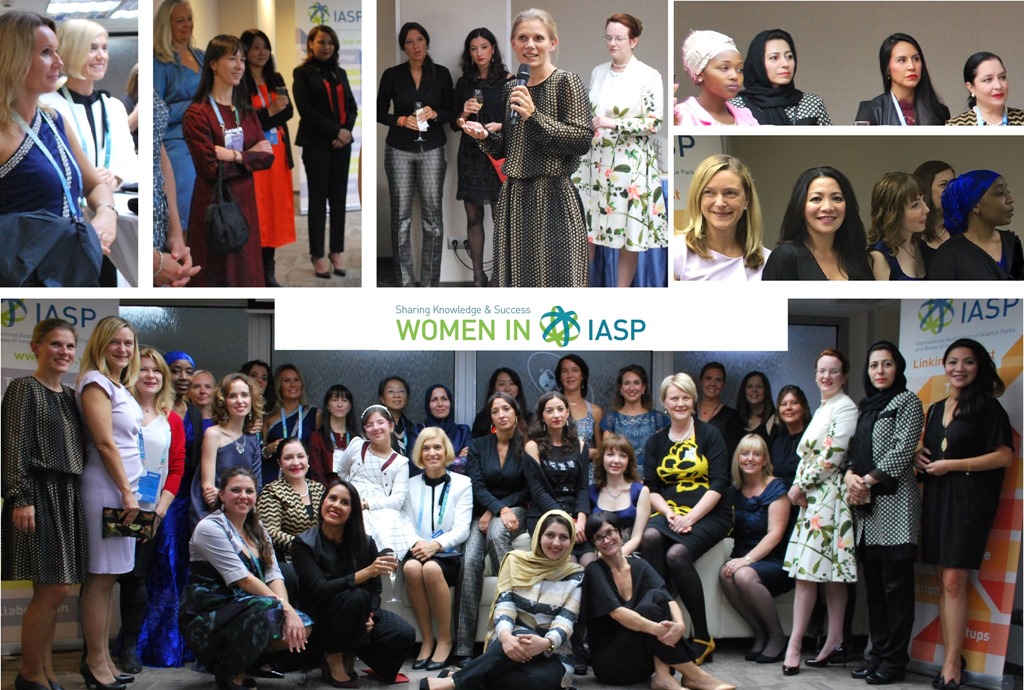 Long text:
Everything starts with a conversation (to quote a good friend of mine). And this idea started with a conversation at the IASP World Conference in Beijing with a science park director from Iran. Masoumeh Khanamadi and I spent a little time exchanging ideas and experiences and I had the privilege of getting to know her daughter as well. It struck me that women in the science park industry could probably help each other more, and therefore the companies on their parks more, by having a mechanism and a reason to stay in touch.

So Women in IASP was born, and launched at the IASP World Conference in Moscow. About 60 women from all over the world helped launch it and as the conversations started too flow, the commonalities started to emerge - no matter which country we were from, we had similar challenges: the recognition of this alone is worth the effort that IASP has put in. Because we are not alone.
Since then, we've been busy working out what's important to the members of the sub-network, posting content and identifying challenges to look at together.
What's important? Oh, not much, just to increase the number of women at C-level positions and the number of female entrepreneurs, and improve women's health. We focus on the important things here, and together with the wider IASP membership we are going to help each other to make our communities more sustainable. That's a challenge worth tackling.
To raise the visibility of women within our network, we'll also be featuring selected members of Women in IASP on this blog, in a series of interviews and posts exploring their work so that other members can get to know more about them. They come from 30 different countries and have traveled a wide range of professional journeys that brought them to the science park industry. Some have backgrounds in science and technology, some in business and entrepreneurship, some in marketing and public relations, and some in fields you might not expect. They work in long-established science parks and brand new ones still in the construction phase; in urban areas of innovation in restored former industrial neighbourhoods, and in new planned greenfield sites. Their daily work is focused on leading others, on technology transfer, on internationalization, on attracting inward investment, on supporting innovative startups, and on spreading the word about what their science park does.
In short, we'll be highlighting an incredibly diverse group of women, and I'm sure you'll find their stories as interesting as we did.
There are no comments