Heading:
Internationalization process marks 2017 for Tecnosinos - São Leopoldo Tech Park (Brazil)
Publication date - real:
06-02-2018
User info - details - for blog detail layout:
First image: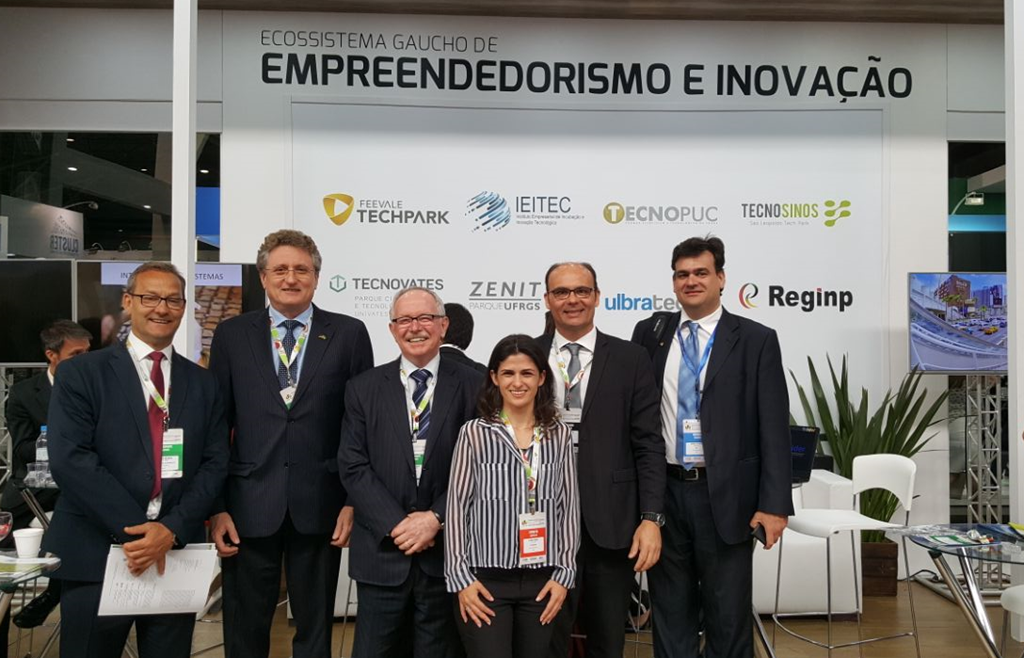 Long text:
Connecting markets to strengthen the ties between local and foreign companies is the main goal of Tencnosinos. This year, the São Leopoldo Tech Park achieved great improvements towards internationalization, including business missions in the United States, Canada, Germany, Korea, Turkey, Spain, Uruguay, Peru and Colombia, and visits of delegations from the United States, Canada, Germany, Spain, Portugal, Switzerland, Japan, Korea, Peru, Chile and Argentina.
Each integration event featured a presentation of the local ecosystem by the Tecnosinos team, including at the 34th World Conference on Science Parks and Areas of Innovation (IASP). The Greentech Park program put Tecnosinos among the 10 finalists of the Inspiring Solutions Award, and the team also participated in the "Visions for Our Future" panel discussing how innovation hubs can inform policies to enhance the knowledge economy.
In an unprecedented initiative that brought together many local tech parks, Tecnosinos led the Brazil-Germany Economic Meeting organized in partnership with FIERGS. Samples of the local system were presented at the event, allowing the continuation of the existing alliances between the countries and the development of new businesses.
Consolidated as one of the park's structuring programs, the internationalization process also involves making the startups aware that being globally connected is essential to gain visibility and attract foreign companies. Flavia Fiorin, the park's international relations coordinator, cited the startup Menvia as an example: "Following a procedure called 'Take Off', we participated in the BCCC Innovation, Science and Technology Forum in Toronto, where Menvia's team spoke about the internationalization process they've been planning over the last two years, which has sparked the interest of the local market". Besides making a presentation, Menvia was also responsible for developing the BCCC IST application for the event attendees.
As part of the internationalization strategy, Tecnosinos also started a support network formed by advisors based in different countries to provide assistance to the incubated startups. "Emerging companies must be in line with their target location's culture and modus operandi. We want our incubated startups to understand that cultural matching is the first step for them to achieve success in the market they're aiming for", Flávia added.
There are no comments