Heading:
Sharing the new innovation tool
Publication date - real:
25-05-2018
User info - details - for blog detail layout:
First image: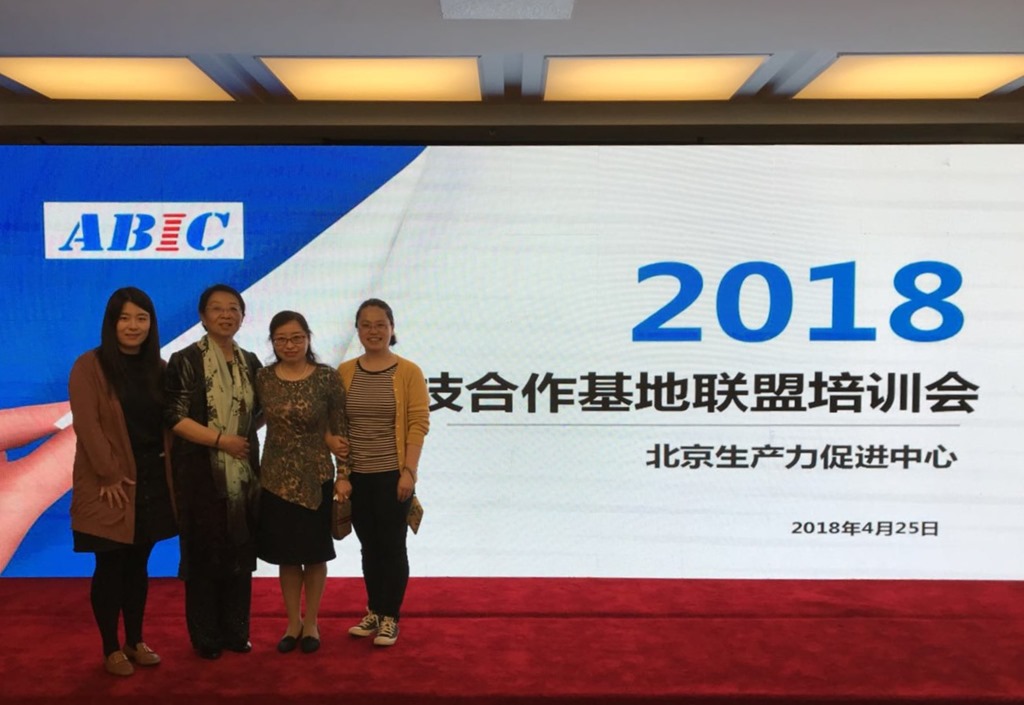 Long text:
I recently attended the training event as invited speaker, and delivered a speech themed as "Inheriting 'pilot' spirits, linking the future of 'venture and innovation' – Sharing of international cooperation and talent introduction strategy experience under new situations".
Organised by the League of Beijing International Technology Cooperation Bases, the one-day Training Session for International Technology Cooperation Program Application, Audit and Talents Introduction was held in Beijing, China.
My speech started with a video about "Witness of Zhongguancun's development: staying true to the mission, keeping on moving", and then successively shared the development process of pilot zone international services from following like a sheep in the starting stage in 1988, to development by virtue of the internet in 2004, and skills about how to find the standard configuration of internet + technological innovation – networking, linking people and connecting visions.
The knowledge-based service experience is like a new tool and I explored in detail the progress of the work, and how it is built up step by step. The speech not only addressed the importance of the experimental spirit by inheriting "prior to try" and "advancing cautiously", but also enlightened the new round of technological innovation and development of China and even the world for mass entrepreneurship and innovation as a new knowledge service system with high added value.
- Zhang Xiuying is the former Deputy Director of the Administrative Committee of Zhongguancun Haidian Science Park and an international expert on STP management
There are no comments