Heading:
You can't survive tomorrow if you don't have partnerships!
Publication date - real:
29-06-2018
User info - details - for blog detail layout:
First image: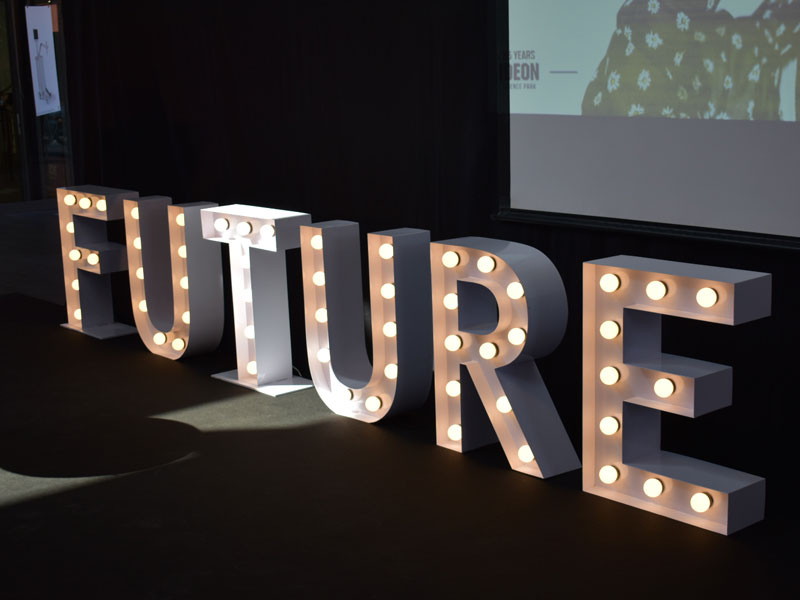 Long text:
If you believe in a good future, does that mean that you are naive? Andreas Bergh from Lund University talked about how scientists talking about dystopian trends are often seen as more serious compared to the ones talking about opportunities in the future. "Some say cities will be crowded and the countryside will die out, but development is not linear, some will accelerate and others will decrease", commented Andreas.
"I will probably be the fool in the room but I predict the future to be good!" said Olof Dellien, Design Centre Manager and Director of Engineering at ARM. He envisioned a future where we use technology and AI for prevention, like within Medtech where sensors will diagnose you before you get ill and AI can be used to create targeted medicine, just for you.
Invisible tech
Another trend that was discussed was the shift from a tech focus to a human centric way of thinking when it comes to future solutions.
"We like to talk about poetic intelligence, or quiet tech. People want to be immersed in technology, but they do not necessarily want to see it," said Jeanna Kimbré, Director and Head of Design Centre Europe at Sony. "The digital and the real, privacy and openness need to work really well together. Moving into the future we need to think of the Kendo - the look and feel," said Jeanna.
Henrik Wiberg from Volvo Cars continued and talked about an increased customer focus and the changes in business models within the company; "To prepare for the future diversity we will pivot to where we make it less complicated to own a car, like offering a subscription model."
Are we being naïve when it comes to AI?
"We can't fight the future, so why not think of it in terms of #cobots rather than man vs machine", said Olof Dellien from ARM on the question if robots and AI will prove to be the biggest threat to humanity in the long run. Martin Gren from Axis agreed, "we have AI everywhere and still we need humans to go through large amounts of big data. Diverse and creative thinking will always complement algorithms."

Collaboration is key
The panel of speakers were in agreement that talent attraction, internal processes and partnerships are key if you want to create the future. "Finding innovative ideas within an organisation is not the problem," Martin Gren from Axis said, "it's finding the time, money and commitment in an organisation to make them happen".
"Why should we all try to innovate new things, when so many great solutions are already here? No company will survive without partners," said P-A Hedin, Head of Medtech & Senior Director Sales at Sigma Connectivity. "The technology is rarely the problem, within Medtech for instance, legal issues is one of the reasons why the development here is slower compared to other industries." Johan Svenér Vice President, Research & Incubation & IoT Business Group Europe at Sony agreed, "We work with new ideas in open innovation and with partners to test them out."
The only way to predict the future is if you can invent it
So how do you predict the future? Well according to Andreas Bergh, Lund University, the only way is to be a part of inventing it.

So, let's get to it and create a better future, together!
There are no comments