Heading:
New collaborations at Kermanshah Science and Technology Park
Publication date - real:
28-11-2019
User info - details - for blog detail layout:
First image: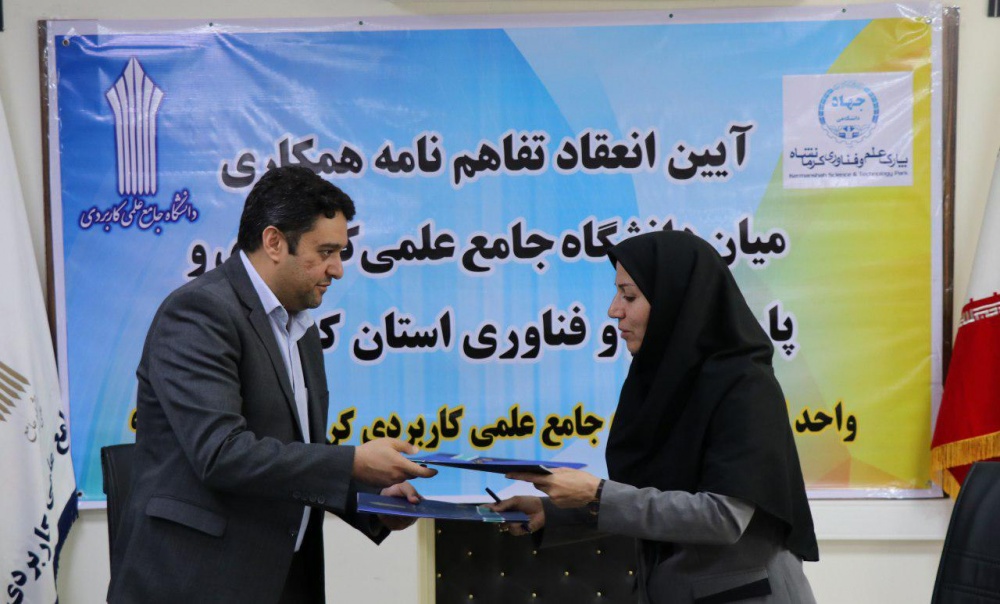 Long text:
Kermanshah Science and Technology Park (KSTP) has started collaborating with large industries in province to develop knowledge-based economics, increase roles of private companies and large economic sectors in the field of innovation, expand innovation and technology space and creation of productive and sustainable employment for university students and graduates.
This collaboration has already started with the top 7 industries in the province. KSTP is also taking advantage of the potential of Kermanshah Academic Center for Education and Cultural Research (Kermanshah ACECR).
Meeting the technological needs of industries and complementing the ecosystem of technology by discovering, supporting and interacting with diverse talents, promoting the province's eco-innovation, promoting employment, monitoring the supply and demand of human resources, and innovating economic structures are other important goals of this collaboration.
The aforementioned industries are committed to assisting in training students and graduates, employing 40% of trained students, providing specialized skills-based training at the industrial site, and assisting technologists by introducing their technological needs to startups.
KSTP will spend all its efforts to create different interactions and will benefit from the educational capacity of the Kermanshah ACECR. One of the main priorities of Kermanshah Science and Technology Park is to familiarize the graduates with the industrial needs of the province to communicate between them and industries and to step forward to develop industry-university interaction. This will play a very important role in reducing the unemployment rate in Kermanshah, which has the highest unemployment rate in Iran.
KSTP monitors all the process of training and the training content provided by the industries and strives to provide courses that will lead to student employment, with a focus on market based trainings. KSTP also makes joint ventures with major industries to provide new opportunities for employments of graduates.
There are no comments