Title:
3D printing in the spotlight at STRI Park
First image: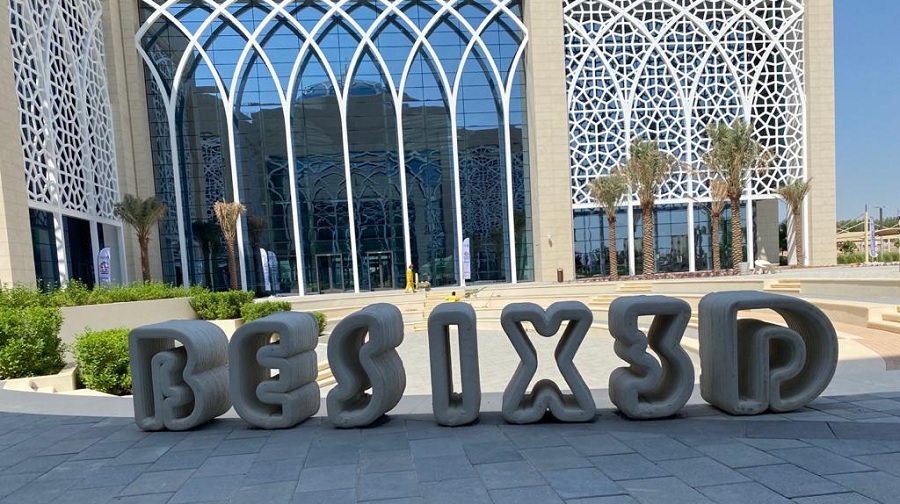 Text:
A 3D printing exhibition organized by the Sharjah Research, Technology and Innovation Park (SRTI Park) has recently opened its doors, making it one of the largest exhibitions specialized in this technology in the Middle East.
Held at STRI Park headquarters, the 3D Emerging Technologies Exhibition will provide a comprehensive picture of the latest 3D printing tech - also known as additive manufacturing - which is expected to change the production process in various sectors in the coming years. It will provide a comprehensive picture of how machines 'print' materials, following instructions from digital files, and joining together layer upon layer of material—whether metals, ceramics or plastics—until an object's desired shape, look and size is shaped.
Running parallel to the 3D exhibition, SRTI Park's Sharjah Open Innovation Lab will also organise a series of virtual webinars involving leaders of the 3D printing industry in the Middle East region to initiate a dialogue between the government sector, industry and academia with the aim of accelerating progress and innovation in this industry in Sharjah. The 8-week virtual workshop is open to the public who want to learn the basics of 3D printing to be able to print their own ideas at the end of the exhibition.
Hussein Al Mahmoudi, CEO of SRTI Park, stressed the importance of organizing the exhibition at this time, given the rapid progress and development of 3D technology and related industries, and the increasing interest of specialized international companies to be present in the region. In the longer term, Sharjah aims to become a global destination for this advanced technology, and the exhibition seeks to strengthen its role as an investment incubator and global test centre. SRTI Park has already attracted several international companies specialising in constructing buildings with 3D printing techniques, and the first house with a heritage architecture was built on the complex's land using 3D printing technology.

He said: "We are working with our partners from all over the world to transfer expertise in the field of 3D printing, which is expected to contribute to supplying the global economy with 300 billion dollars by 2025. This provides the exciting opportunities that await all those involved in advanced technology that drive the industry. Through our international partnerships and quality initiatives, we look forward to highlighting Sharjah's role as a leading center for robotics and 3D printing in the construction sector.
"3D printing will have a major role in the future of many sectors, such as construction, medicine, aviation, etc., as products are manufactured using 3D printing technology, which is rapidly changing our world, and the possibilities are endless."
To find out more about STRI Park, please visit https://srtip.ae/.