Title:
Andalucia Technology Park hosts Moroccan-Spanish Meeting
First image: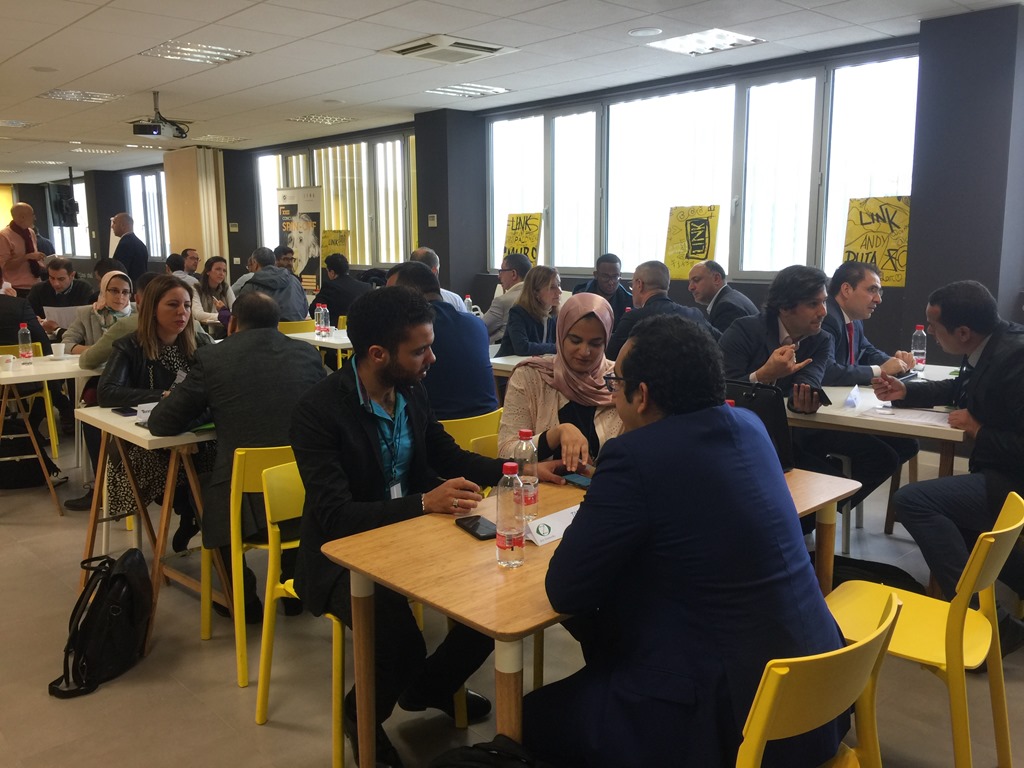 Text:
The Technology Park of Andalusia (Spain) hosted the Moroccan-Spanish Meeting on November 15th, bringing together science park representatives and small innovative businesses from Morocco and Spain.
The meeting was organized by IASP members the Technology Park of Andalusia and the Moroccan MITC Technopark, which is made up of the technology parks of Rabat, Casablanca and Tangier. Representatives included IASP WANA President Lamiae Benmakhlouf.
MITC Technopark has promoted innovation at a regional and national level in Morocco over the last 17 years. As an integrated business ecosystem, its strategy is to implement mechanisms which help its companies grow, improve their visibility and make them more attractive to foreign companies.
Held in the Green Ray building on the Malaga university campus, the aim of the event was to facilitate international connections between Spanish and Moroccan companies, and to establish cooperation focused on the transfer of knowledge and commercial development. It also gave the representatives from both parks the opportunity to hold a bilateral meeting.
Moroccan and Spanish companies held successful B2B meetings: 23 innovative Moroccan companies met with their Spanish counterparts across a range of sectors, including ICT, training, marketing, digital communication, agri-food, environment, infrastructure and transport, health and investment funds.