Title:
Botswana Innovation Hub launches digital skills training for young people
First image: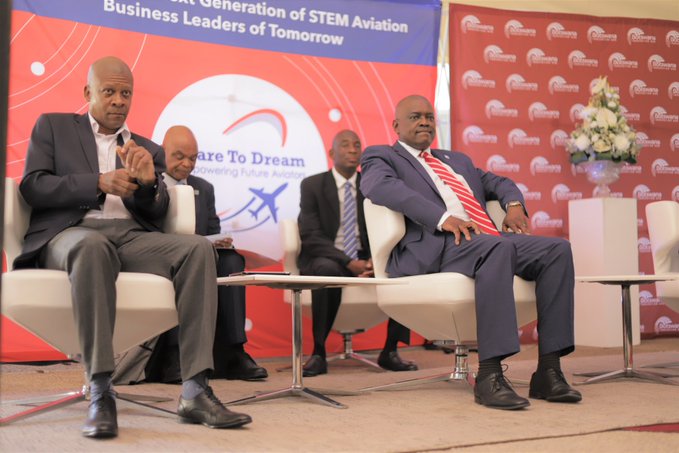 Text:
The Botswana Innovation Hub (BIH) has launched the country's first digital skills training programme, a national initiative aimed at aligning Botswana's youth to the 4th Industrial Revolution.
Officially opened by Botswana's president Mokgweetsi Masisi in an event attended by 500 young people, the project is part of efforts to turn the economy from a resource-driven one to a knowledge-based economy.
"For BIH, ICT is one of the focus sectors underpinning our mandate as it is a key driver in the transformation of Botswana towards a digital economy and the creation of job opportunities. With regard to the digital skills and training programme itself, it is clearly aligned to BIH's current strategic thrust which aims to implement and scale several initiatives which are to serve as catalysts in our country's digital transformation," said BIH CEO Alan Boshwaen.
Other major digital initiatives at BIH include the implementation of a Crowd Sourcing Centre for digitization, which provides rapid training and up-skilling for unemployed young people on how to digitize content at the same time providing an opportunity to earn income. BIH has already partnered with the Department of Surveys and Mapping and a member company to digitally capture buildings and other structures on a map. The intention is to scale the project to other regions and the youth involved will be compensated based on delivered and validated work.
BIH is enlisting the top 1000 digital innovators in the country to tackle challenges from both the public and private sectors and develop new digital services or digital businesses. For example, BIH has successfully implemented a financial literacy project using an e-gaming platform, which can be used as a model to fast-track the development of online services.
"We look forward to seeing Government's implementation of the Open Data Initiative which will avail non-sensitive data sets to innovators, allowing them to use their active imagination in creating disruptive products and services across sectors such agriculture, education, health, and others. This is the true essence of innovation," Mr Boshwaen added.
To find out more about the Botswana Innovation Hub, visit http://www.bih.co.bw/.