Title:
Brazil in China: Tecnosinos visits TusPark
First image: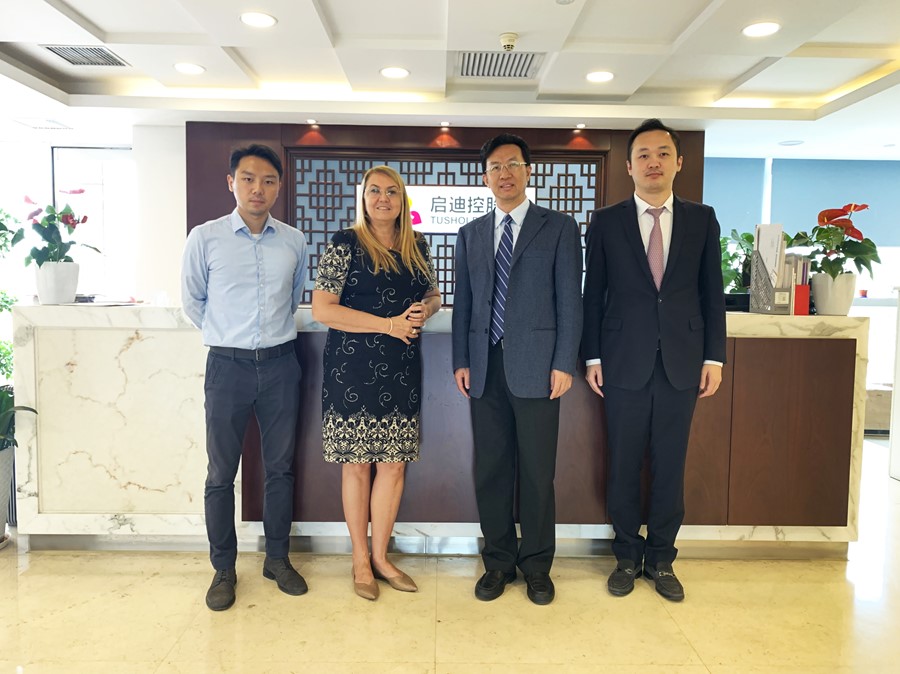 Text:
A delegation from Tecnosinos, Brazil, recently visited fellow IASP members TusPark, in Beijing, China.
Herbert Chen, IASP Vice President and Director of the China Office, welcomed Susana Kakuta, CEO of Tecnosinos to the Tsinghua University Science Park (TusPark) in Beijing, and presented its governance model which works via operation and management company TusHoldings. Over the last 20 years, TusPark has developed its three-in-one multi-dimensional triple helix innovation model known as "Science and Technology Space, Industry and Finance", and Ms Kakuta enjoyed a guided tour of TusHoldings Digital Showroom and TusStar incubator (the incubator under TusHoldings) with staff of IASP China Office and TusStar.
Tecnosinos and TusPark shared their respective experiences of science park operating models, how they cooperate closely with their associated university, and ways to develop international collaboration. Both parks agreed to work together to support international soft-landing services for companies from China and Brazil to expand to each other's markets.
Tecnosinos was established 20 years ago on a site near Porto Alegre, the capital of Rio Grande do Sul in southern Brazil. It is a wholly private technology park, operated and managed by a private university - Universidade do Vale do Rio dos Sinos. At present, it is home to 108 tenant companies with 6,000 employees in the park engaged in information technology, digital transformation, engineering, semiconductor, microelectronics, food and new energy businesses.
Find out more about Tecnosinos and TusPark.