Title:
Codemar visits IASP Headquarters
First image: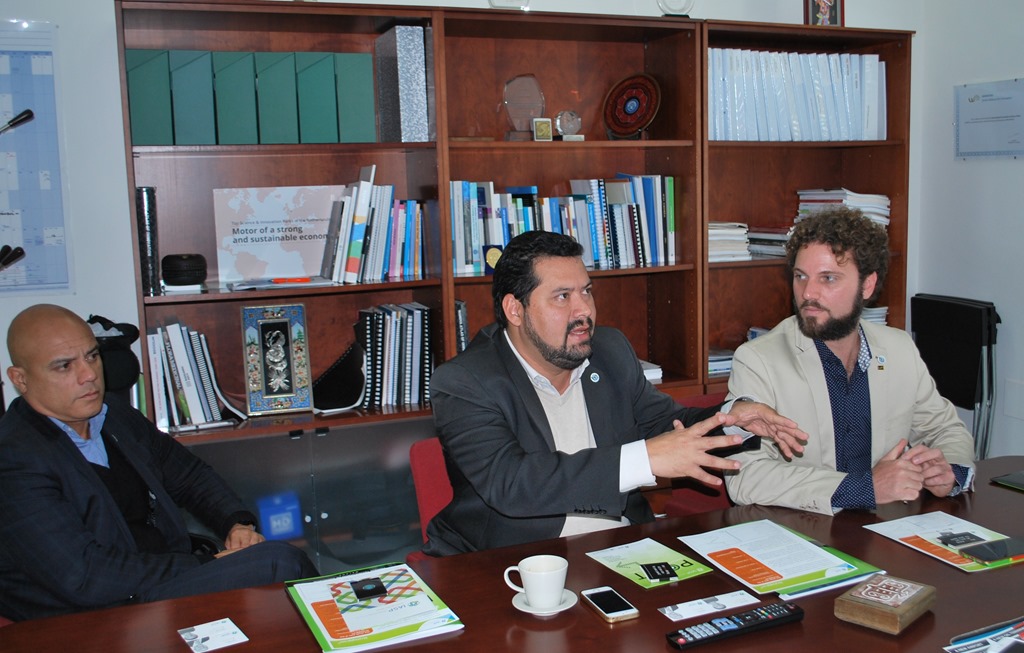 Text:
IASP was pleased to welcome representatives of Codemar Development Agency in Maricá, Brazil, who visited our Headquarters in Malaga on November 15.
Codemar Development Agency works to boost the socio-economic development of the Municipality of Maricá, in partnership with the municipal government, other public entities and business to attract and increase investment in the region.
Alan Aparecido Novaes and Alves, Municipal Secretary for Economic Development, Carlos Eduardo Guimarães Jacinto da Silva, Development Director and Tiago de Paula da Silva Pessôa, Superintendent of Services Development of Maricá travelled to Spain as part of a mission to visit parks and incubators of international reference, including the Andalusia Technology Park (PTA).
They met with IASP Director General Luis Sanz and Chief Operations Officer Ebba Lund, and discussed some of the fundamentals of science parks and areas of innovation, including governance models and main success factors to consider for their new park project, the Unicamp Science and Technology Park in Campinas, Brazil.
IASP regularly provides advice for the development of new parks and incubators around the world, and we are happy to share our expertise and knowledge with new partners and contacts.