Title:
First steps in the IASP innovation atlas project
First image: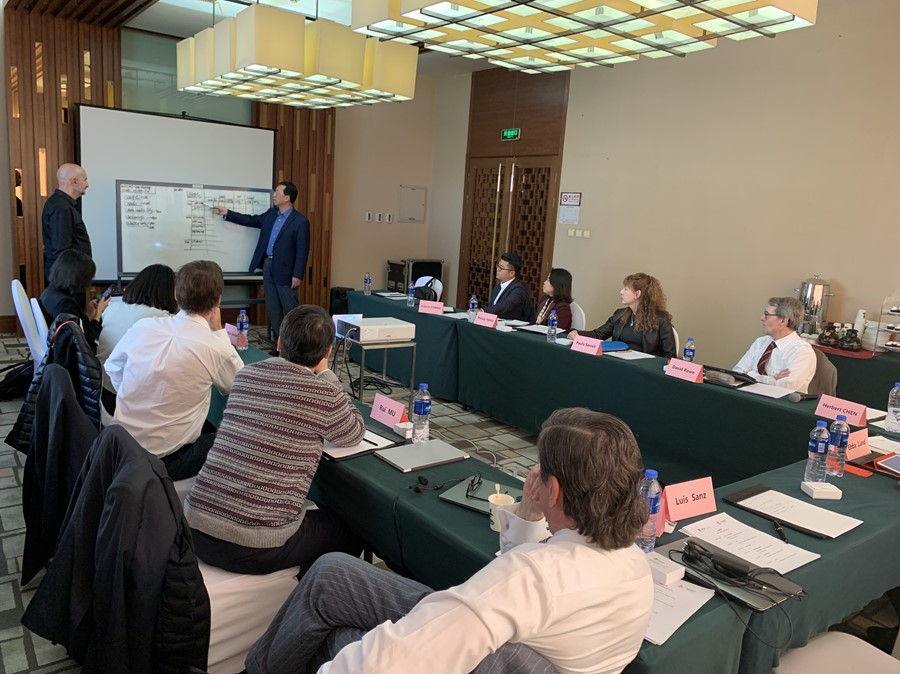 Text:
A new and ambitious IASP project has taken its first steps, with the kickoff meeting of the project's leading expert group taking place in Beijing, China.
As announced during our recent World Conference in Nantes, the project will work to publish a world atlas or directory of innovation nodes and ecosystems, with detailed information about each one. This will include maps to locate them, their main technology sectors, economic data and statistics about their performance and the performance of their companies, as well as information about their impact in their communities and regions.
Including not only all IASP members, but also many other important science parks, research parks, innovation districts and areas of innovation, the atlas project will create valuable additional knowledge about our industry as a whole and provide comprehensive data for the benefit of our members.
Chaired by Luis Sanz, President of IASP's Advisory Council, and hosted by TusPark and IASP Vice President Herbert Chen, the meeting also counted on input from IASP CEO Ebba Lund and explored the first steps needed to set the project in motion. The details of potential content and structure were thoroughly discussed.
This initial leading expert group is composed of:
Herbert Chen (IASP Vice President, COO TusHoldings, China)
Luis Sanz (IASP Advisory Council President)
David Rowe (Warwick Enterprise, UK)
Jaime del Castillo (Infyde, Spain)
Mandy Yang (TusHoldings Research Institute for Innovation, China)
Hongmei Cao (TusHoldings Research Institute for Innovation, China)
Jorge Audy (PUCRS, Brazil)
Josep Piqué (La Salle Technova Barcelona, Spain)
Rui Mu (Entrepreneurship Research Centre, Tsinghua University, China)
Magnus Klofsten (Linköping University, Sweden)
Paula Sorrell (Economic Growth Institute, University of Michigan, USA)
"Having solid and accurate information is crucial for our industry, and only IASP is in a position to put together a worldwide atlas such as this. That is why TusPark is proud to be actively involved in this project and to support IASP in this great ambition which will deliver great value to thousands of innovation nodes in the world and to the vast IASP membership in particular," said Mr Jiwu Wang, Chairman of Tusholdings, the management company of TusPark.

TusPark is already a sponsor of this project with others joining shortly: a sponsorship pack is now being prepared and will be sent to all members who may be interested.