Title:
Growth plans and life science networking at Medeon Science Park
First image: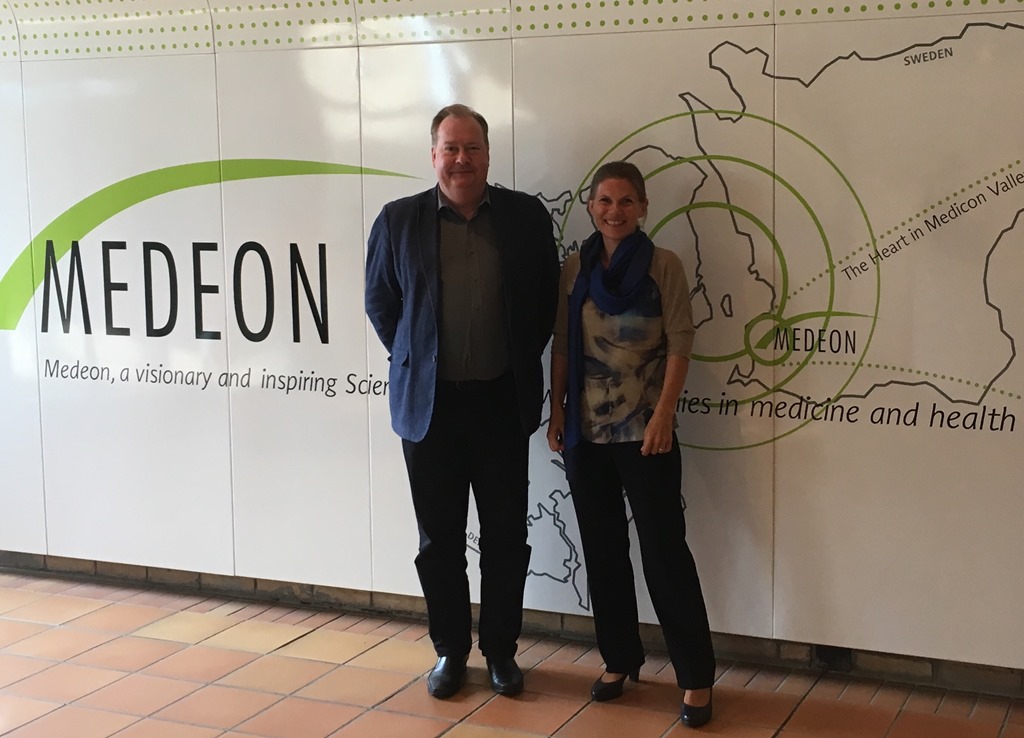 Text:
IASP Chief Operations Officer Ebba Lund recently visited Medeon Science Park, (Sweden), where she met with CEO Ulf Andersson.
Based in Malmö, Medeon Science Park works in collaboration with nearby Skåne University Hospital, Lund University, Malmö University and other local stakeholders to offer a creative environment to support the development of life science and health-based companies in Mälmo and the Öresund region (Medicon Valley).
The park's strategic focus is on knowledge-intensive companies in the life sciences field (pharmaceuticals, medical technology, biotechnology and healthcare), and with the philosophy that each and every growth industry has its unique needs they run an active Life Science network to ease knowledge sharing among researchers, care takers and entrepreneurs. Medeon also founded and manages several other professional networks, including a national diabetes collaboration network, NanoMed North (Scandinavian) and a regional Pharma Development Group.
The site is also home to an incubator for newly started companies in life sciences, offering industry-specific coaching, business counselling, training, and access to venture capital networks. Ebba Lund commented:
"Learning more about Medeon's history, the park's company stories and collaboration with peers at national and international level was very interesting. I was also impressed by their growth plans and look forward to following their development in the years to come".
To learn more about Medeon Science Park, visit www.medeon.se.